Welcome!
I'm James Whitmore and welcome to my website. On this site you can who I am as well as who I am not. This is the place for me to express my stories, thoughts and opinions through my blog. I have a list of links that I find useful and maybe you will too. This site is also an outlet to show my travels and photos. On top of that, you can explore my love of roller coasters and amusement parks. I'm a fun-loving guy and I hope that my website reflects that as well. I hope you enjoy what you find here. Thank you for taking the time to visit.
---
Please send your comments to me
I want to know your thoughts and opinions on what you find here on my website. Feel free to ask me any questions you may have. Click here to email me. And search for me on Facebook.
---
Featured Photo Album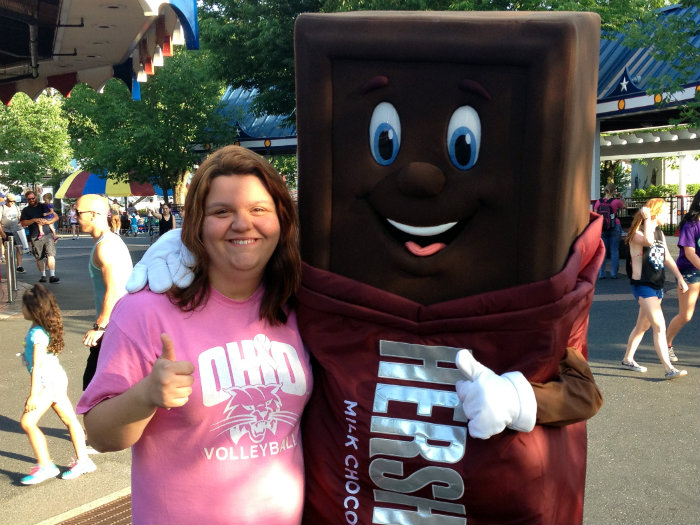 Hersheypark
Hershey, Pennsylvania
6/4-5/2013
---
Check out my recent blogs...
Sally's 80th Birthday - 11/17/2013
Marching 110 Varsity Show - 11/16/2013
Halloween as the U.S. Border Patrol - 10/31/2013
Hallowpalooza VI: An Arm and Allegro - 10/30/2013
Kings Island Announces The Bat - 10/29/2013
Kennywood Phantom Fright Nights - 10/25/2013
And my latest photo albums...

Quassy, Middlebury, Connecticut - 8/9/2012

Lake Compounce, Bristol, Connecticut - 8/9/2012

Nubble Lighthouse, York, Maine - 8/8/2012

Long Sands Beach, York, Maine - 8/8/2012

Hampton Beach, Hampton, New Hampshire - 8/8/2012

Cherri's State Line Diner, Foster, Rhode Island - 8/8/2012

Six Flags New England, Agawam, Massachusetts - 8/7/2012

Circle Line Sightseeing, New York, New York - 6/10/2011

Rehoboth Beach, Delaware - 8/3-6/2012

Fallingwater, Mill Run, Pennsylvania - 9/27/2012

Hersheypark, Hershey, Pennsylvania - 6/4-5/2013