Weekend in DC with Sarah - 12/20/2019
Today I drove to Washington to spend the weekend with Sarah. And primarily to help her move to her new apartment in Rockville, Maryland. I parked at her new place and rode the Metro into DC.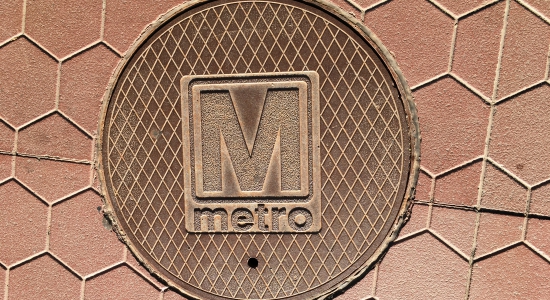 While Sarah was still at work, I made my first stop at the Smithsonian American Art Museum and National Portrait Gallery.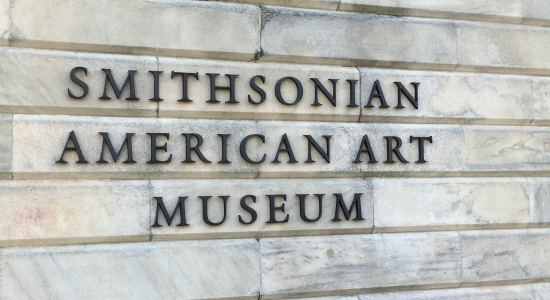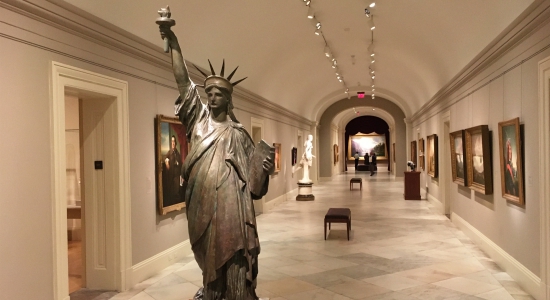 My biggest point of interest was the portraits of the presidents.
Click here to view my pictures from the Smithsonian American Art Museum
As five o'clock approached, I journeyed down the streets of DC to Sarah's office a couple of blocks from the White House. I patiently waited for her in the lobby and then she appeared.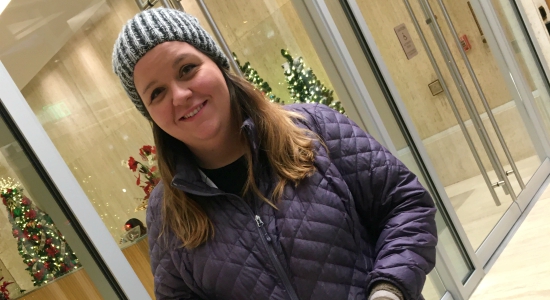 We then walked several blocks to a restaurant Sarah wanted to take me to. Founding Farmers on Pennsylvania Avenue. It is a co-op-owned American eatery featuring scratch-made food and locally-sourced ingredients. Sarah ordered pasta while I just had to try the Impossible Meatloaf. It was amazing how good it was. I challenge any meat lover to tell the difference between this and real beef. The green beans and mashed potatoes were delicious too.
After dinner, we strolled through the streets of Georgetown to experience Georgetown Glow.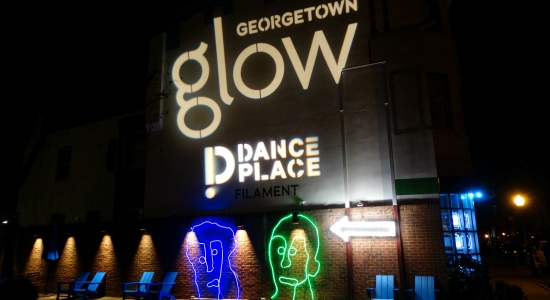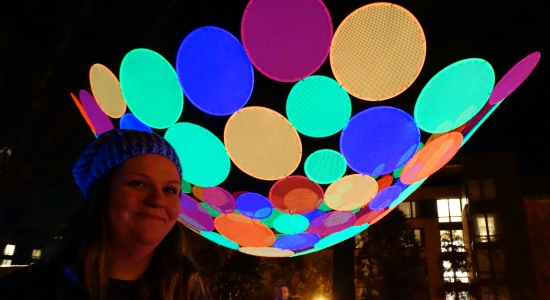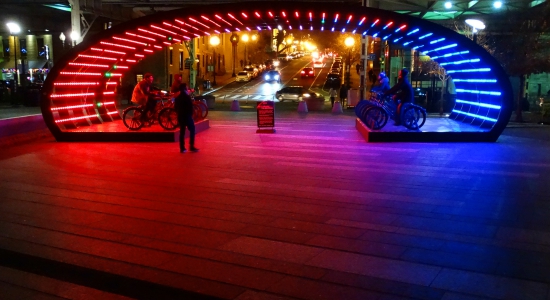 This is a curated exhibition of outdoor public light art installations. Spread thought the town's business district, these exhibits give a modern twist on holiday lights.
Click here to see my pictures from Georgetown Glow.
Tomorrow, more fun in DC with Sarah. But mainly, just moving her stuff to her new apartment in Rockville.