Flight to Lubbock, Texas - 11/1/2019
Shawn's friend Kirk asked the two of us to help him drive his car and U-Haul from his old house in Lubbock, Texas to his new place in Indianapolis, Indiana. Today marked the beginning of this grand adventure across the heartland of America.
I left home just past five in the morning for the first leg of the trip to Columbus to pick up Shawn at his uncle's place. From there, we drove together in my car to to Indianapolis.
Along the way we stopped to eat at Waffle House near Plain City and we saw the strangest thing... the Waffle House was closed. So we drove back onto the freeway and stopped at the next Waffle House in Huber Heights. We eventually arrived at Indianapolis International Airport at about 10:30am.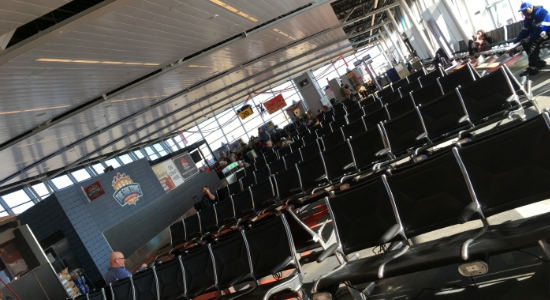 Our first flight of the day left at about 12:30pm. And we arrived in Dallas at Love Field just before 2:00pm.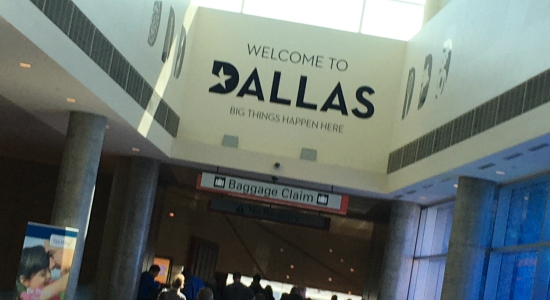 We grabbed a delicious bite to eat in the terminal at Dickey's Barbecue Pit. Then our flight to Lubbock departed at 4:05pm. The short flight lasted just over an hour and we landed at about 5:15. As the plane turned off of the runway to head towards the terminal, the first thing I saw out of the plane's window was a cotton field. This was the first time I had ever seen a field of cotton.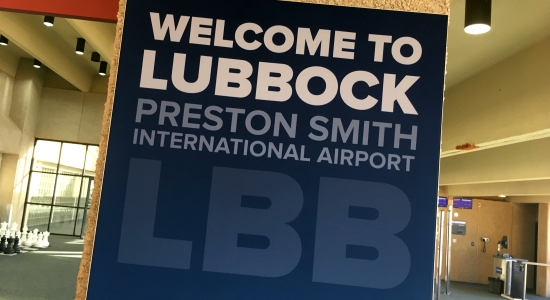 Kirk picked up Shawn and I from the airport and we drove to the Hilton Garden Inn on the west side of Lubbock. A short time later, we drove to dinner at Aspen Creek Grill about a mile away. We had a good meal before returning to the hotel for a good night's rest.
Tomorrow we will head off on the first of two long days of driving to Indianapolis.