Farewell to Vortex - 10/18/2019
This evening Jake and I drove to Kings Island for Halloween Haunt and to say goodbye to Vortex.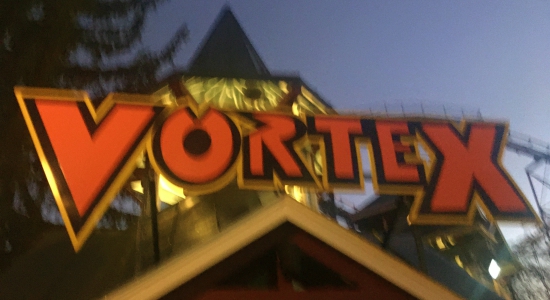 On September 27th, the park announced that it would be closing Vortex at the end of this season. Vortex opened to the public April 11, 1987 and I am sad to see it go. I have vivid memories of this steel monster over the many years, from the empty plot of land after the removal of Bat at the end of the 1983 season through my first experience with on-ride photo. At the debut of the ride, the park would print out every single black and white photo onto thermal paper and place them on clipboards for guests to find their pictures.
Vortex was designed by Arrow Dynamics and included a 148-foot high lift and drop of 138 feet at a 55-degree angle, two vertical loops, a double corkscrew, a boomerang turn, a 360-degree helix turn at the end and a top speed of 55 mph. The ride was the first roller coaster in the world to send riders through six inversions on a continuous circuit. The coaster's 33rd and final season will come to an end on October 27th.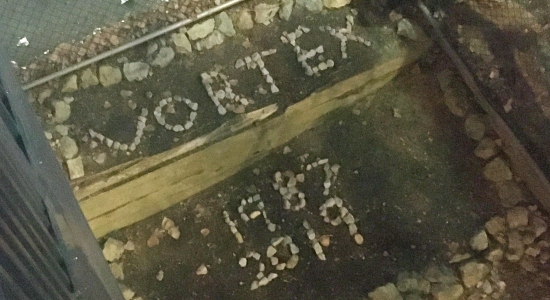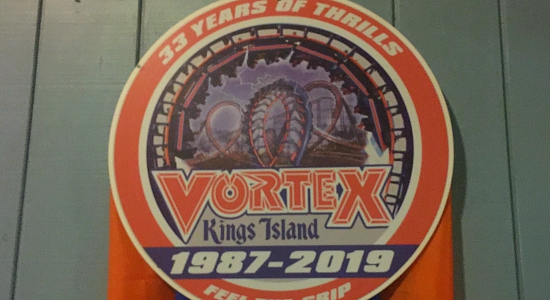 Jake and I took out last ride on Vortex. It's a little bit of a rough ride, but I think I still might miss it once it is gone.