Retirement Party for Jenny Adams - 8/27/2019
This afternoon, friends, family, coworkers and retirees from Hocking College gathered together at the Rocky Boot Community Room to have a surprise retirement party for my good friend Jenny Adams.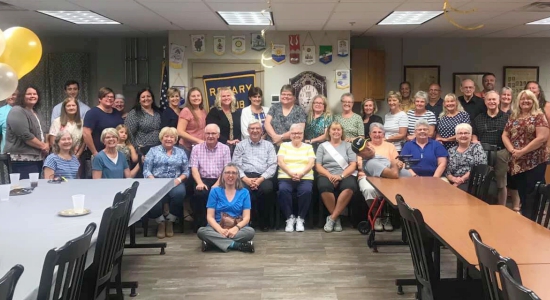 For me, it was a chance to see some of the people I used to work with during just my couple of years as a working student at Hocking. It was also an opportunity to put faces with some of the names I have heard of over the years. There were many stories told of the past glory years when there was a real sense of teamwork and people willing to go the extra distance for the greater good of the college and its students. Several times I heard the long-time employees use the words "family" and "community".
After 34 years, Jenny will have her final day at work this Friday, August 30th, after many years of hard work at Hocking College. Happy Retirement, Jenny.