Amtrak back to Pittsburgh - 8/24/2019
Our weekend trip to Philadelphia wrapped up today. Shawn and I check out of the Bellevue Hotel and took another walking tour of downtown with our luggage in tow. Our first stop was for breakfast at Federal Donut on Sansom Street. I found this place online and I knew we just had to check it out. It didn't disappoint. I had a Carrot Cake donut and breakfast sandwich.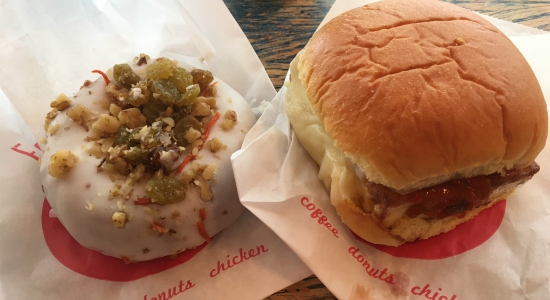 A few blocks away near City Hall was Love Park. The focal point of the park is the famous "Love" sculpture, designed by Robert Indiana, and was introduced in 1976.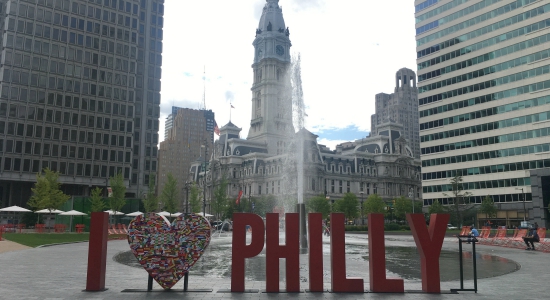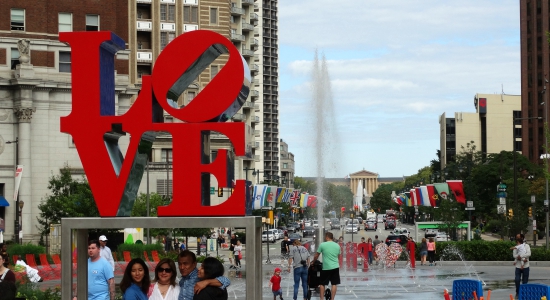 Click here to see my photographs of Love Park.
Next, we strolled down Benjamin Franklin Parkway to Logan Square. With the parkway lined with flags from around the world, numerous trees and the large fountain at the center of Logan Square, this place really felt quite European to me.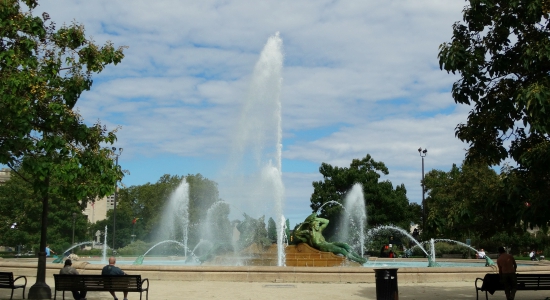 Click here to see my photos of Logan Square.
We were headed in the direction of the train station and took a relaxing break along the banks of the Schuylkill River.
Our 12:42pm departure from Philadelphia was several minutes late and the train was completely full with travelers. There were several fits and starts as the train continued to fall behind schedule.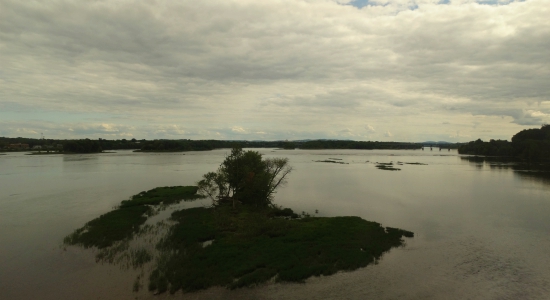 Susquehanna River.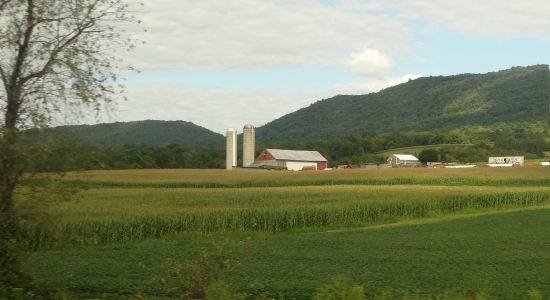 Pennsylvania farmland.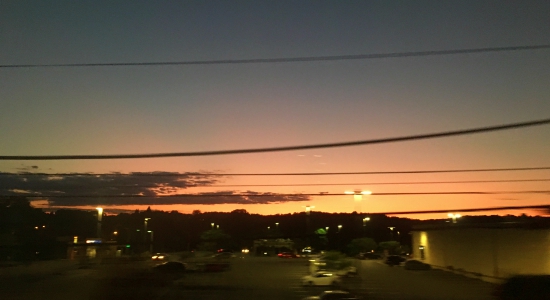 Click here to see more of the pictures from our trip from Philadelphia to Pittsburgh.
As the afternoon turned to evening and the sun set across western Pennsylvania, we finally arrived 38 minutes late in Pittsburgh at 8:37pm.
Shawn and I had a great weekend hanging out together and visiting The City of Brotherly Love.