Philadelphia, Day 2 - 8/23/2019
Shawn and I started our day with a walk to Independence National Historical Park and our first visit of the day to see the Liberty Bell.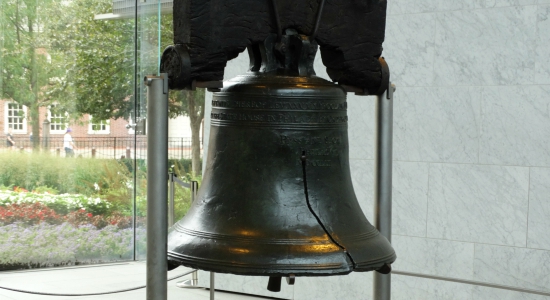 The Liberty Bell Center is location right near Independence Hall. The center has many exhibits detailing the history of the bell with the final display being the Liberty Bell itself with Independence Hall in the background.
Next we took several pictures of Independence Hall along Chestnut Street.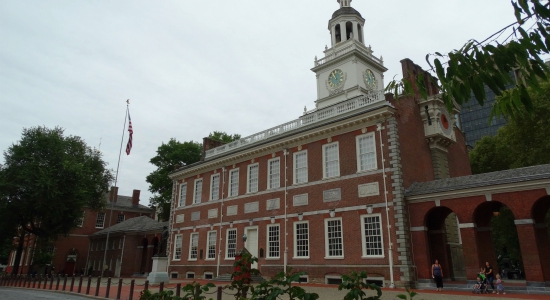 Click here to check out my pictures of Independence Hall.
Just a few blocks away we visited the United States Mint. There were no pictures allowed inside, but it was a fascinating self-guided tour.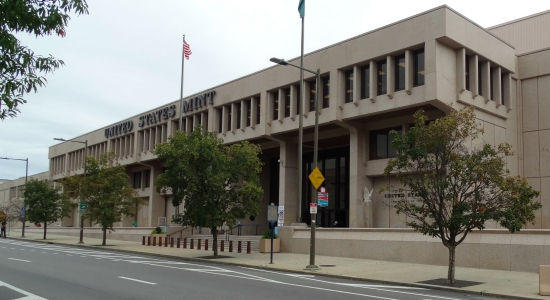 With a light rain falling, we grabbed an Uber to Camden, New Jersey. Shawn hadn't been to the Garden State before, so we decided to journey over for lunch. We had some authentic pizza at Guido's Pizza.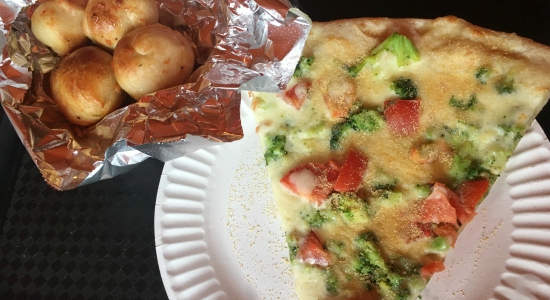 After lunch we rode the Port Authority Transit Corporation PATCO back to Philadelphia. I told Shawn that the look and feel of this subway reminded me a lot of the New York Subway, especially the odor of steel brake dust and electrical smoke.
Once back in Philadelphia, we rode the Phlash to Eastern State Penitentiary. Open from 1829 to 1971, and it is considered to be the world's first true penitentiary rather than just a prison. It emphasized principles of reform rather than punishment.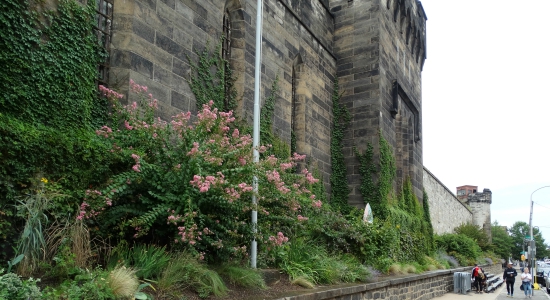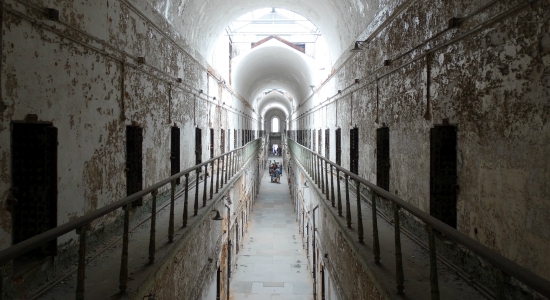 The tour includes a self-guided audio tour, "The Voices of Eastern State", narrated mainly by Steve Buscemi, with former guards, wardens and prisoners also contributing. There were also hands-on history interactive displays, artist installations, and history exhibits.
Click here to see all of my photos of Eastern State Penitentiary.
After a few hours exploring the penitentiary, we rode the bus back to our hotel for a little rest and break from the heat.
As sunset approached, I made my way to One Liberty Observation Deck. Located on the 57th floor, at a height of 883 feet, atop One Liberty Place in Center City, Philadelphia, the deck gives a grand 360 degree view.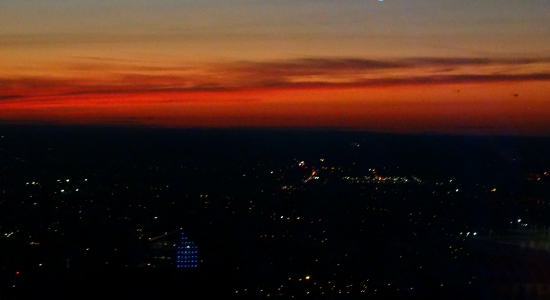 Click here to see the my photos from One Liberty Observation Deck.
Tomorrow morning we'll see a few last sites in Philly before taking the afternoon train back to Pittsburgh.