Impossible Whopper - 8/9/2019
Today I stopped at the Burger King in Nelsonville to try the new Impossible Whopper.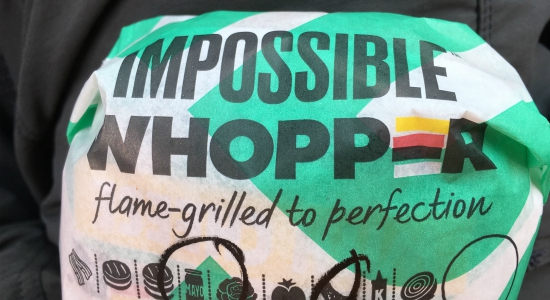 The meal with small fries and a small drink came to a total of $7.91, with tax which is $1.20 more than a regular Whopper meal.
I really enjoyed the Impossible Whopper. It truly mimics the flavor, texture and beefiness of a real beef burger. This is a homerun for Burger King.
I will definitely be getting more of these sandwiches again in the future.