In Georgia with Sarah - 6/22/2019
This morning I made the drive from Charlotte to Atlanta where I met up with Sarah at Georgia Tech. Our first stop was lunch at Vortex in midtown Atlanta. This adult burger bar offers unique atmosphere and attitude.
Next we made our way to the Martin Luther King Jr. National Historical Park on the eastside of Atlanta. First we toured the Visitor Center. There was so much to see and I wished we had more time to explore.
Next to the Visitor Center was the Memorial Rose Garden. We then crossed Auburn Ave. at see the Ebenezer Baptist Church. Being in the sanctuary was just as moving and powerful as it was at Sacre-Coeur and Notre Dame in France.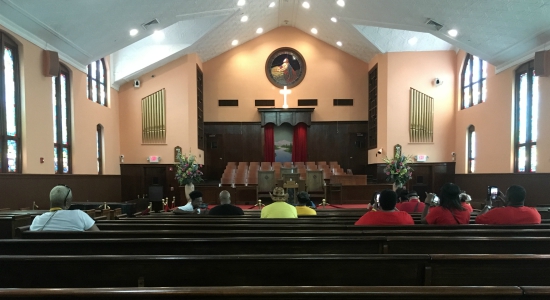 Next to the church was the Tomb of Dr. Martin Luther King, Jr.
Then we toured The King Center which had many outstanding historical items including Dr. King's Nobel Prize, Grammy Award and surprisingly an entire room full of items related to Mahatma Gandhi.
Next we visited Fire Station 6 and then made our way further along Auburn Ave to the Birth Home of Dr. King.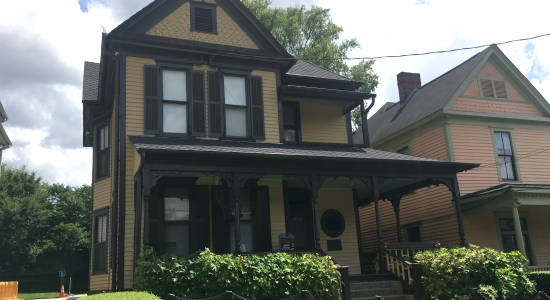 I was unaware that all of these sites were all within a two-block area. In total, the national park makes up 35 acres.
Click here to see all my pictures of the Martin Luther King Jr. National Historical Park.
Sarah and I headed back to Georgia Tech where we picked up Nick Momenee and made the one-hour drive to Carrollton, Georgia. Sarah and Nick wanted to see four of their fellow Marching 110 members performing with Spirit of Atlanta. The drum and bugle corps was debuting their 2019 show entitled Neon Underground. The performance was held on Trojan Field at Carrollton High School.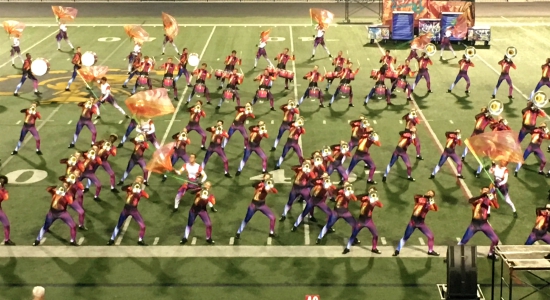 After the show, Sarah and Nick went onto the field to surprise their fellow 110 members and show their support.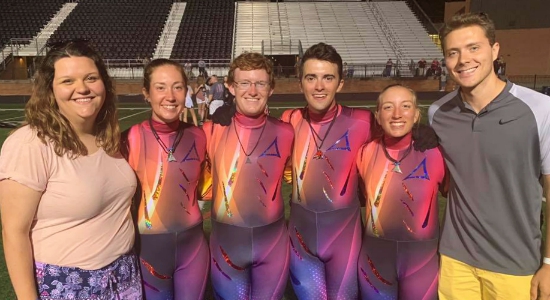 Tomorrow Sarah and I are off to visit Six Flags Over Georgia.