Six Flags Over Georgia - 6/23/2019
Today Sarah and I spent the entire day at Six Flags Over Georgia. This beautiful park is just west of Atlanta in Austell and is the second park created in the Six Flags chain.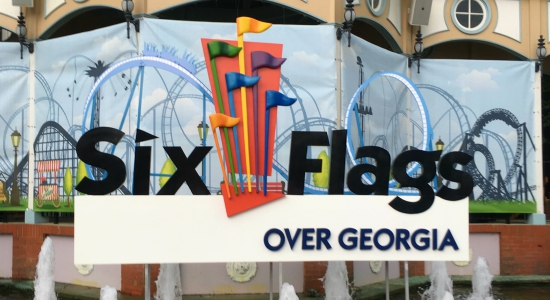 Our first ride of the day was on Georgia Scorcher. Sarah and I thought that it might be best to get this supposed head-banger off our to-do list right away, while we were full of energy. As it turned out the ride was very enjoyable. I got off the roller coaster, looked at Sarah and said, "Was that the best ride on a standup coaster ever?" Sarah kind of agreed. Have we now ridden so many standup coasters that we know how to position the seat just right, stand correctly and ride defensively so that we can actually enjoy these things?
It was a hot and sweaty day in the park. But that is to be expected here in Georgia during June. By and large is was partly cloudy throughout the day, but there was a pop-up thunderstorm during the afternoon. This gave us a chance to do some browsing in the gift shops and sit down and rest before we rode another bunch of coasters.
The park was filled with a large crowd, but for the most part, the wait times for each of the coasters was only a few cycles. The park had good ride operations with the exception of the phenomenally awful operations on Superman Ultimate Flight. For this one ride we waited for over an hour.
The park had great quartet of B&M coasters; the inverted Batman the Ride, the hyper Goliath, the standup Georgia Scorcher and the flying Superman Ultimate Flight. Each of these coasters are great. And Superman was my first ride ever on a B&M flying coaster. Loved it.
The park's newest coaster is Twisted Cyclone, which is an RMC rehab and just opened last year in 2018. This coaster feels like a condensed version of Steal Vengeance. A really great coaster.
We also rode the parks other coasters; Blue Hawk, Dahlonega Mine Train, Dare Devil Dive, Great American Scream Machine, Joker Funhouse Coaster and Mind Bender. Overall, they were all good coasters. So, for the day we rode all eleven coasters in the park. And that brings my total track record up to 219 coasters.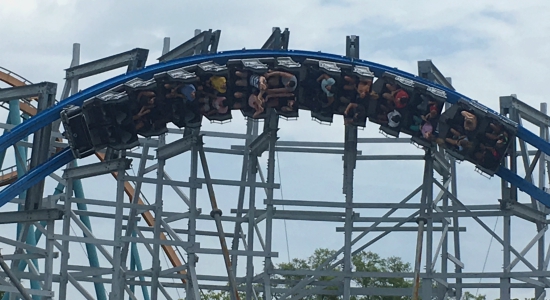 Twisted Cyclone.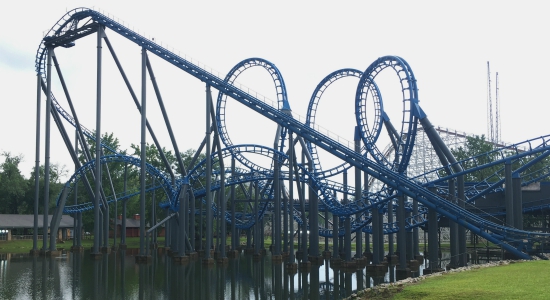 Blue Hawk.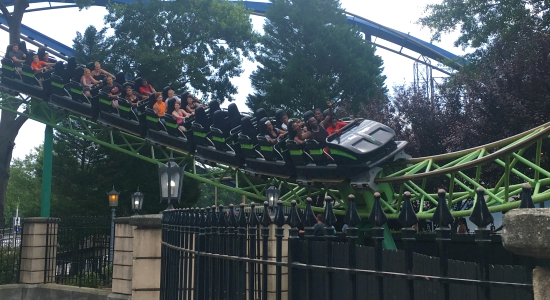 Mind Bender.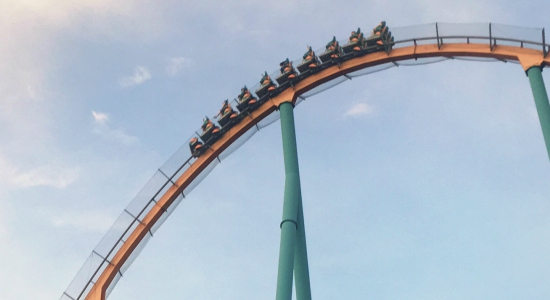 Goliath.
We had a full day at the park, and it was a pleasure to spend it all with Sarah. We both really enjoyed ourselves. Although the food and drinks were severely overpriced.
Click here to see my photos of Six Flags Over Georgia.
Tomorrow I'll be making the long drive home while Sarah gets back to work with her job with NSLC at Georgia Tech.