Kings Island and Kings Mills Antique Autos - 5/3/2019
Today Jake and I spent the day at Kings Island checking out the new additions to the park and revisiting our favorite attractions.
New for 2019 is Kings Mills Antique Autos.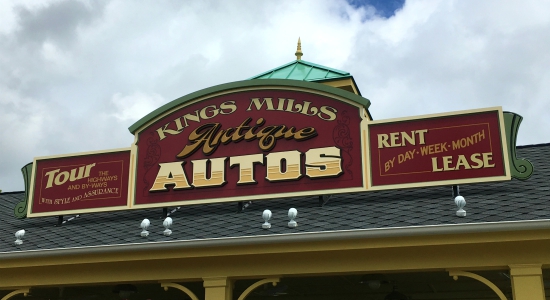 Guests board replica classic touring cars and take a leisurely drive around a scenic track equipped with a small rail to keep the car on the road. The cars are 2/3 scale replicas of the 1911 Ford Model T.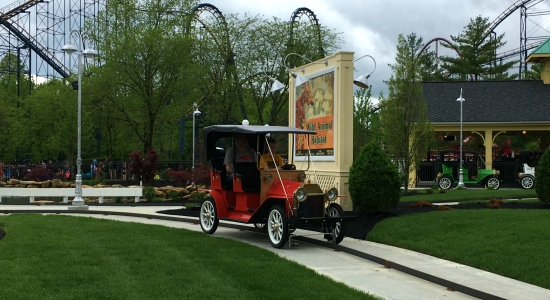 The ride is located in Coney Mall, across from the Juke Box Café and alongside The Racer roller coaster. The ride is a quarter mile in length and lasts approximately three minutes.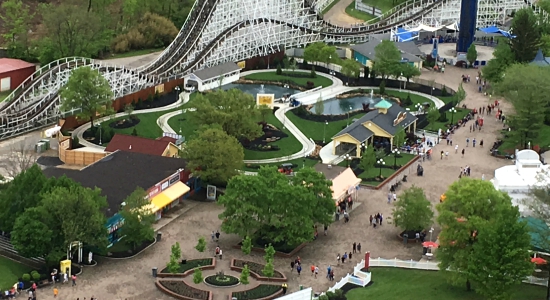 Click here to see all my pitures of Kings Mills Antique Autos.
The ride is comparable to the original antique car ride, which operated at the park from 1972 to 2004 and gave over 22.5 million rides.
The Beast celebrates its 40th anniversary in 2019, and the park has repainted the trains to be more like they were when the coaster first opened. For many of the past years the trains have been completely red. But now the first two cars are red, the middle two are orange and the final two are yellow.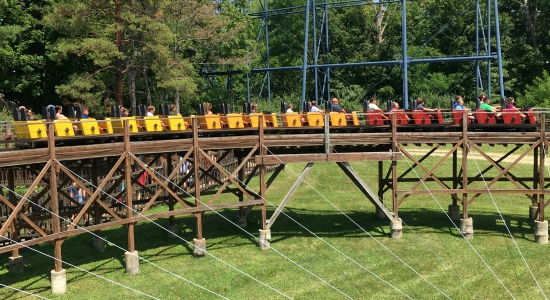 The park is clearing a lot of land behind Racer. All the way from Flight of Fear to The Beast. Its got me thinking, "giga-coaster in 2020".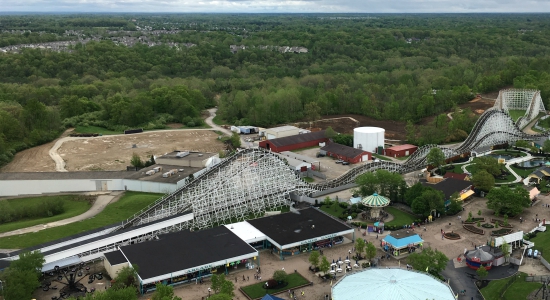 Jake and I had a great day of rides and sightseeing at Kings Island.