Busiest Travel Day of the Year - 12/20/2018
The news media was reporting that today would be the busiest travel day of the year. So as luck would have it, Julie, Jenny and I were flying home from Dallas.
After breakfast at our hotel, we took a Lyft to Stonebriar Centre about five miles away. This is an expansive shopping mall with restaurants, a food court and a multi-screen movie theater. As we pulled our luggage around, we did some window shopping and bought a few souvenirs. We checked out the showtimes at the theater, but we didn't really see any movies that enticed us enough to see. Then we walked across the street to eat at Buca di Beppo Italian Restaurant.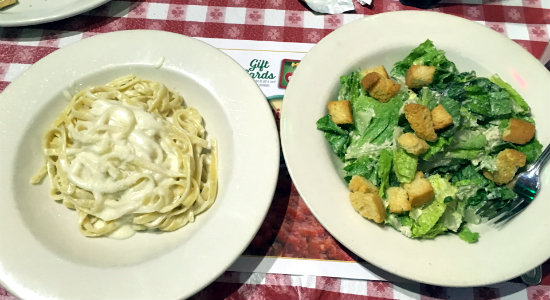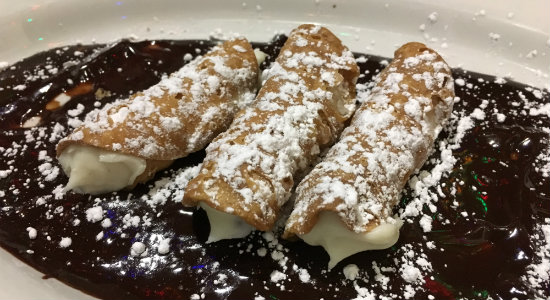 We took our final Lyft ride of our journey to Dallas-Fort Worth International Airport.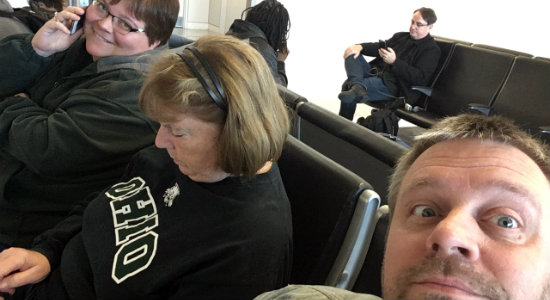 Click here to see my pictires from Frisco.
Our two-hour flight to Atlanta took off around 5:30 and that put us into The Big Peach at about 8:30. We got a bite to eat and a drink while we waited for our 10:23 flight to arrive in Columbus at 11:55. Unfortunately, boarding the plane took an exceptionally long time. And once boarded, the plane waited for an additional 30 minutes for one last passenger to arrive from a connecting flight. As we were seated in the very last row of the plane, we could hear the flight crew complaining that the policy was to only wait ten minutes, yet we were still sitting at the gate. With this delay we eventually didn't land in Columbus until well after midnight. And then there was the quick hour drive home and I was in bed at 2:30.
So, what were my impressions of flying on the busiest travel day of the year? It wasn't nearly the congested mess that many people would have expected. Yeah, the airport concourses were very busy, but were still quite manageable. Both of our flights were completely sold out and I did seem like there were more children traveling that I had ever experienced before. The worst part of the day was on our final flight from Atlanta to Columbus where there was a family sitting in front of us that were traveling with their five young children. I didn't think that the parents were doing nearly enough to keep their kids from fighting with each other. Of instance, in the three seats in front of me, I think the father should have sat between the two kids to keep then separated. All in all, it wasn't that bad of a travel day.