Band-O-Rama - 12/6/2018
Tonight Julie, Sarah and I attended Band-O-Rama at Templeton Blackburn Alumni Memorial Auditorium in Athens. This concert is part of the Ohio University Honor Band Festival and features performances by the University Band, Symphonic Band, Wind Symphony and the OU Marching Band.
The Wind Symphony with special appearance by 3Basso (Lusic Rego Borges on trombone, Joseph Brown on bass trombone and Jason Smith on Tuba) performed the world premiere of sound field: the deep composed by Robert McClure.
The concert concluded with a performance by the Marching 110.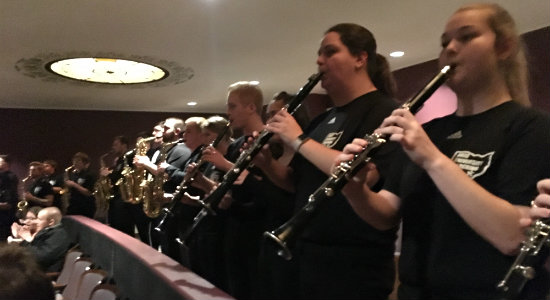 It is always a joy to see Sarah with the marching band. Tonight was Sarah's final appearance with the Marching 110 in Athens.