Bobcats and more Bobcats - 12/1/2018
Today was a full day of Bobcat action in Athens. First Julie and I met at the Convocation Center to see Ohio Men's Basketball take on the Marshall Thundering Herd.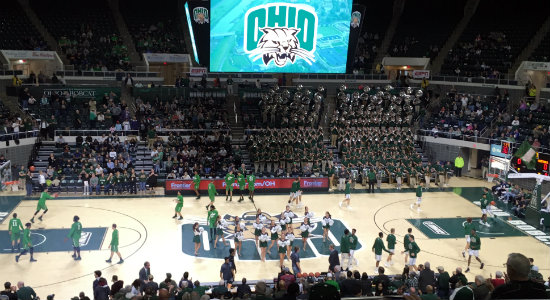 The Marching 110 performed a short floorshow during halftime.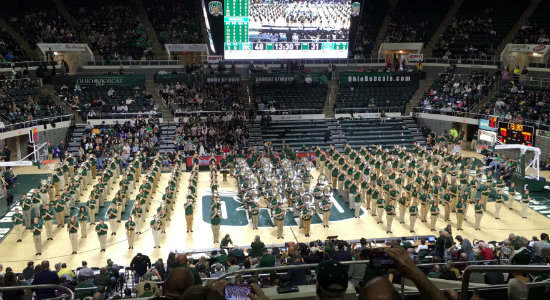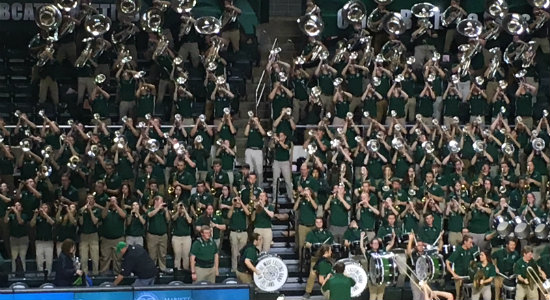 The Bobcats won 101-84.
After the basketball game Julie, Sarah and I went out for dinner at China Panda on East State Street.
To round out our day with the Bobcats, we headed to see Ohio Hockey at Bird Arena against the Robert Morris Eagles.
At the Bobcats' first goal of the game was the 5th annual Teddy Bear Toss.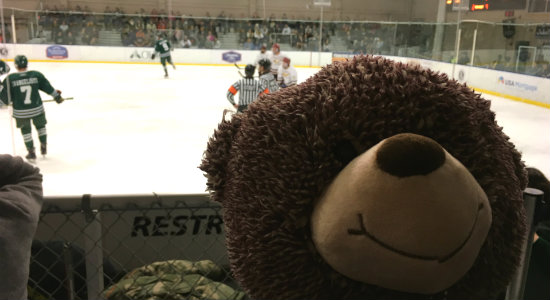 With the new netting this year that completely encircles the rink, getting the bear onto the ice proved to be quite a challenge. After three attempts, I gave up and passed the bear down to the down way to get it onto the ice. After the game it was announced that there were 577 teddy bears donated.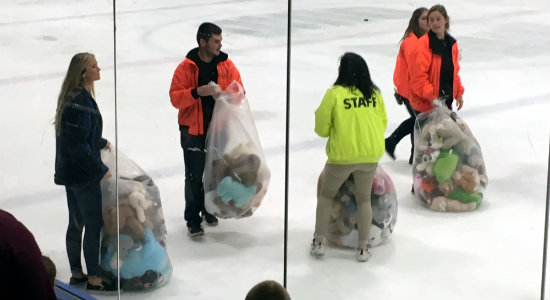 Ohio went on to win the game 4-0 over Robert Morris.