OU vs Akron - 11/23/2018
Today Shawn, Julie, Jenny, Bob and I gathered at Peden Stadium in Athens to see the Ohio Bobcats take on the Akron Zips. And we were also looking forward to seeing Sarah and the Marching 110. It was a beautiful day for a football game with clear skies and 50 degrees.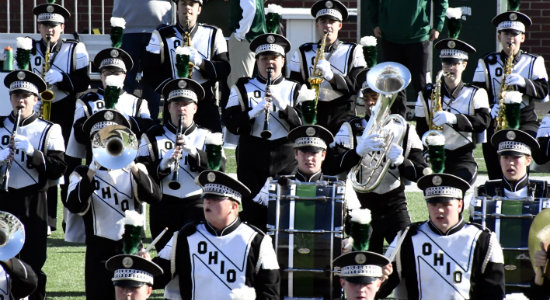 Sarah and the Marching 110 during the pregame show.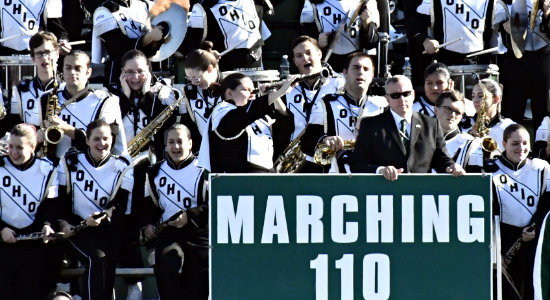 During the first half Sarah was searching for...?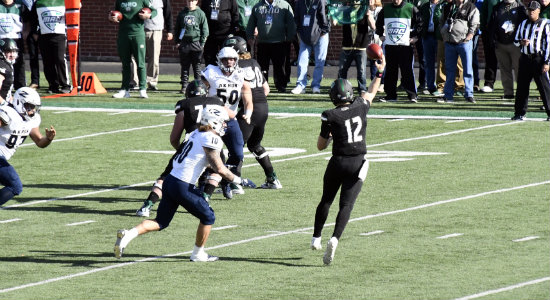 Touchdown pass.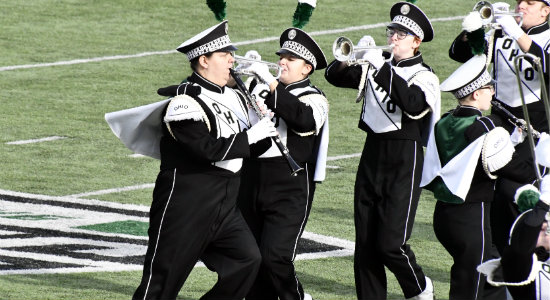 Sarah during the halftime show.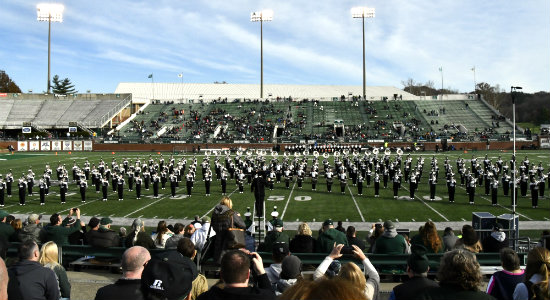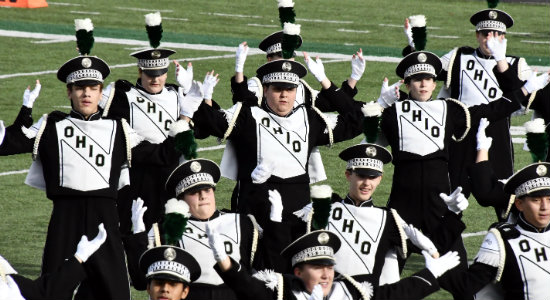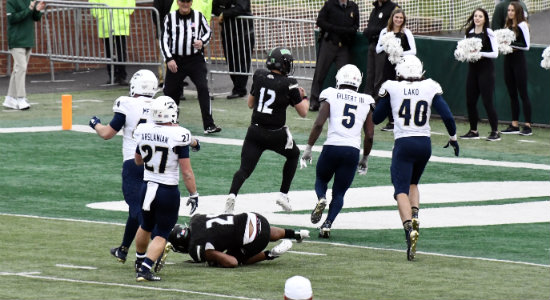 Touchdown!
The Bobcats beat the Zips 49-28.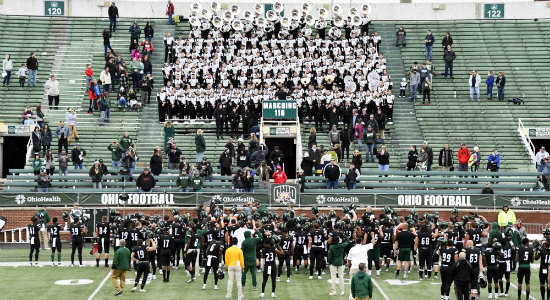 After the game the band and the football team sang Alma Mater Ohio.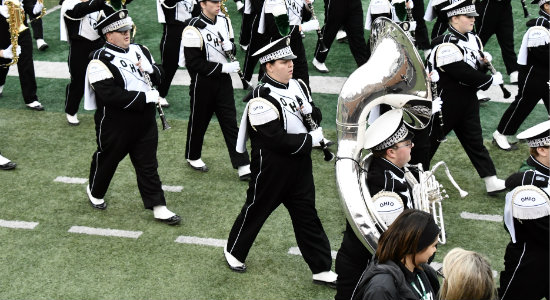 At the conclusion of the postgame performance, Sarah marched off of the field at Peden Stadium for the final time as a member of the Marching 110.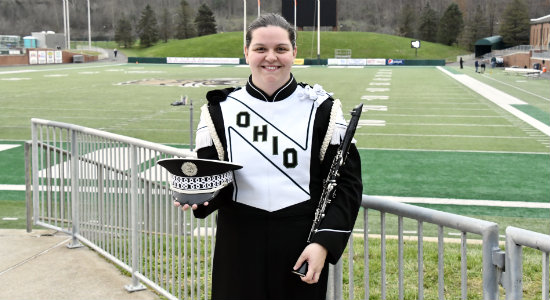 I am so proud of Sarah and all she has accomplished here at Peden Stadium.