The Marching 110 at the Ohio Theater - 11/19/2018
This evening Julie and I traveled to Columbus to see Sarah perform with the Ohio University Marching Band, The Marching 110 at the Ohio Theatre. Before the concert we ate dinner at Ted's Montana Grill in the Arena District. We each had a bison burger. We walked through the light rain back to the theathre to see the 110.
During intermission we were able to get a picture with our favorite clarinetist.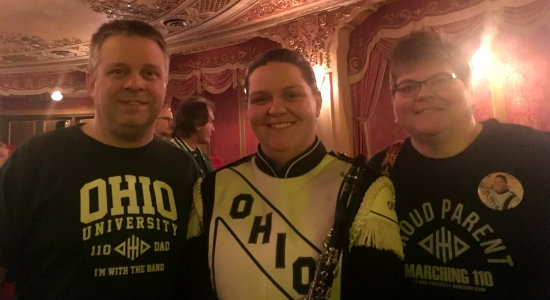 Me, Sarah and Julie.
Sarah was one of the featured dancers for Cher's Train of Thought.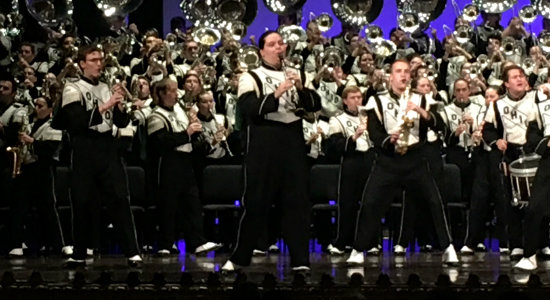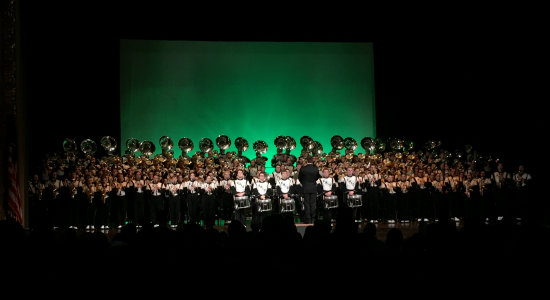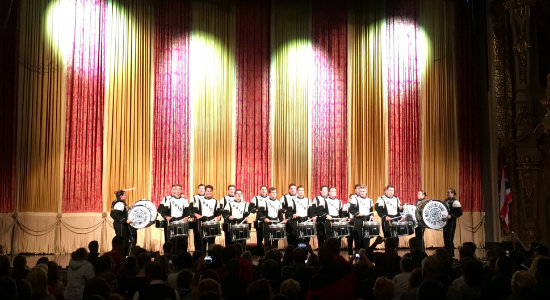 Julie and I are always so proud of Sarah and the 110.