Flight Home - 11/4/2018
The sunrise of our final day at the beach was obscured with clouds.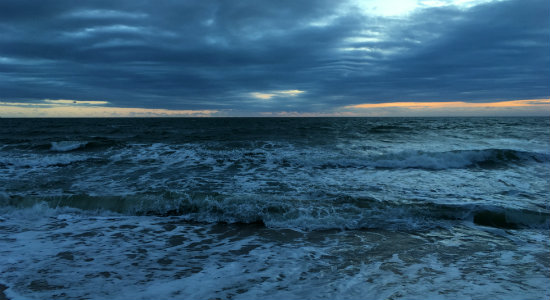 Click here to me all of my pictures from South Ponte Vedra Beach.
We spent the morning house packing our belongings and cleaning the beach house, as we needed to check out before noon.
At 11:30 we bid farewell to the beach and the eight of us packed into the van to begin our various trips back to Ohio. On our way, we had one more meal together, perhaps the best of the entire vacation. We stopped in Jacksonville to have lunch at Singleton's Seafood Shack. I ordered the grilled shrimp, baked potato and collard greens.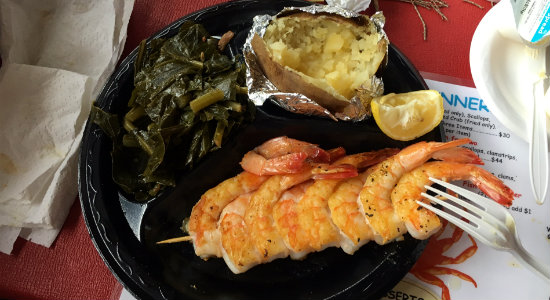 Derek and Crissy shared a huge meal together with a large variety of items. Derek offered me samples of gator tail, crawfish and oysters all of which I had never tried before.
After our excellent meal, we headed to the Jacksonville airport where our trip would diverge. Sarah and I would fly home, while the Kinnisons and Steenrods continued in the van for their ride home.
Sarah and I waited in the concourse for a couple hours before your departure at 7:05pm. There was some turbulence during the flight but we arrived in Atlanta about and hour later.
With a two hour layover, Sarah and I talked and ate some snacks and then departed around 10:30pm to arrive at midnight in Columbus. And with the drive to Nelsonville our journey home was complete.
It was a fun, relaxing vacation and a great wedding. Best wishes to Tyler and Katie.