OU vs UMass and Family Weekend - 9/29/2018
This afternoon Jenny, Bob, Julie, Dad and me all attended the Bobcats football game against the University of Massachusetts Minutemen. And as usual, we were also there to see Sarah performing with the Marching 110. It was a beautiful day for football with temperatures in the low 70's.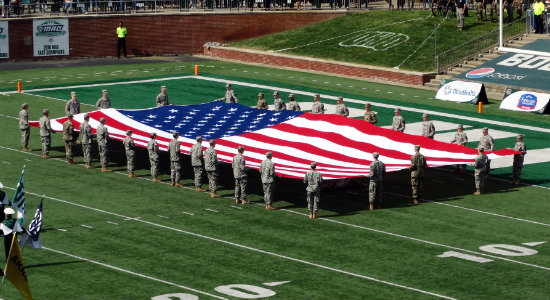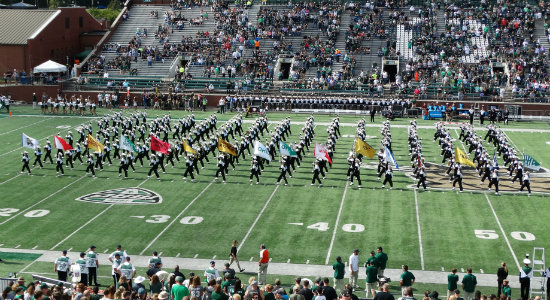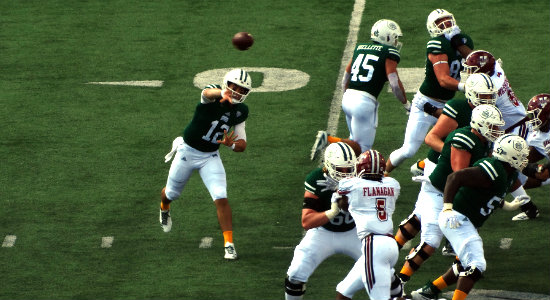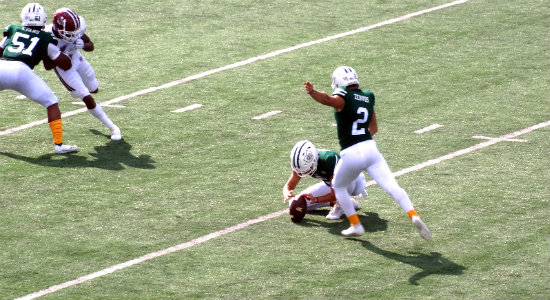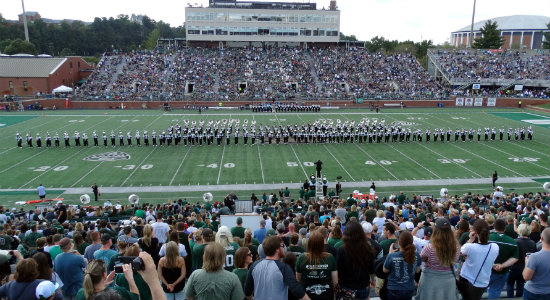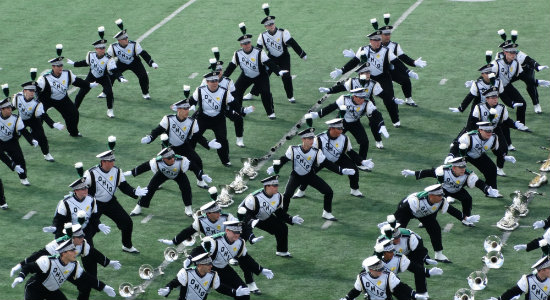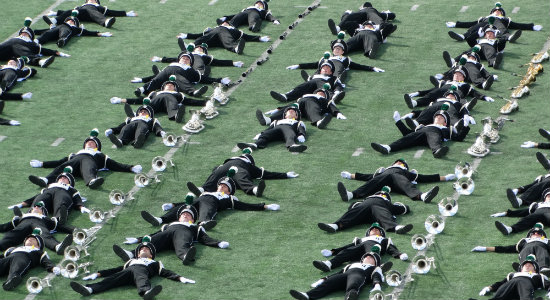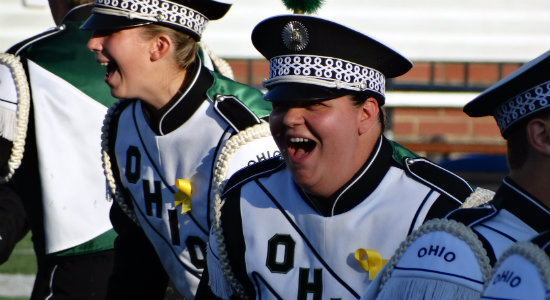 Sarah.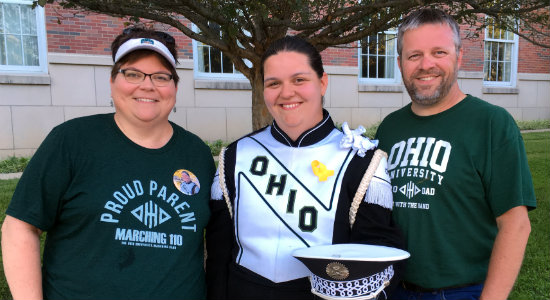 Julie, Sarah and Me.
UMass scored twice early in the game but the Bobcats came back and defeated the Minutemen 58-42.
We continued our Family Weekend at OU, so after the game, Julie, Sarah and I went together to eat dinner at China Panda.
Afterwards, Sarah cleaned up and changed clothes and the three of us headed to uptown Athens. We had drinks at Pig Skin and Cat's Corner and capped off the evening together with cookies at Insomnia.
It was a great day of football, band, food and drinks for Family Weekend.