Farewell to Firehawk - 10/5/2018
Today Jake and I headed to Kings Island for coasters, haunts and to bid our farewell to Firehawk.
During our visit to the park we rode Mystic Timbers, Diamondback, Beast, Banshee, Bat, Eiffel Tower and Wind Seeker. And we took our final ride on Firehawk before the park closes the ride forever at the end of the season. The park also featured a funeral setting for the coaster.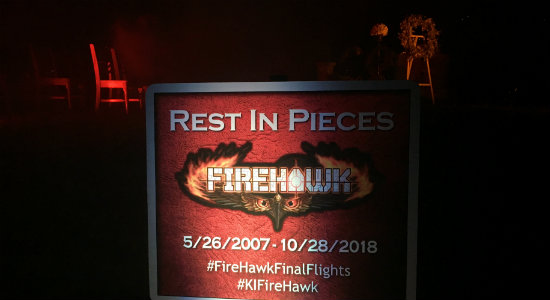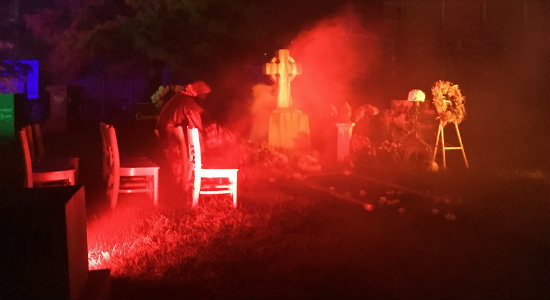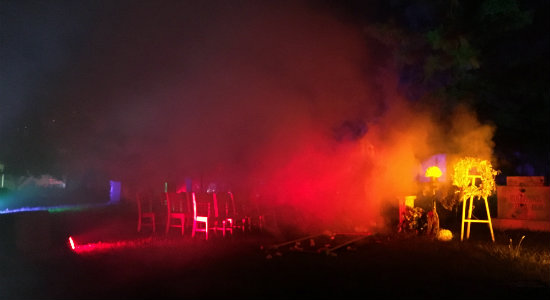 As evening fell across the park we ventured through some the the park's scream zones including Pumpkin Eater, Coney Maul, Dance of the Macabre and Wasteland. We also visited the haunts CHAOS, KillMart and Field of Screams. The latter was the best of the bunch by far. Although the queue was exceptionally long, at over an hour, the theming of the maze was very impressive. I particularly liked the farm house and barn facades and tractor as the guests entered the attraction. Beyond the barn's entrance was a large outdoor cornstalk and hay bale maze full of ghoulish creatures.
We had a great day of rides and haunts at Kings Island.