Ohio Hockey and Family Weekend - 9/28/2018
This evening Julie, Sarah and I joined the Mace and Streenrod families at Bird Arena in Athens for the season opener of Ohio Hockey.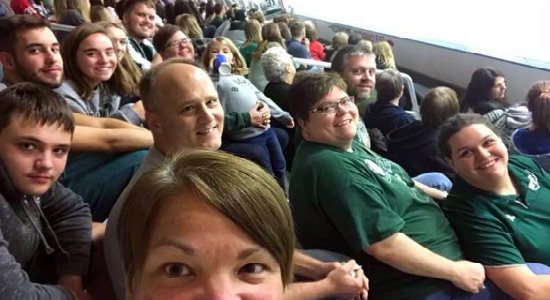 Ohio took on the John Carroll University Blue Streaks. Also, this weekend in Athens the university was hosting Family Weekend (no longer called Parents Weekend). So it was fitting that we had such a large group with us at the game.
The Bobcats thrashed the Blue Streaks 10-0.
After the game all three families when to Donatos on State Street for Pizza.
Hockey and Pizza, a great way to start off Family Weekend.