Drive to New Jersey - 8/8/2018
Yesterday Sarah was supposed to fly home from Seattle and then, today we were to drive to New Jersey for a short road trip in the Big Apple. Well... Sarah's flight from Seattle to Chicago was diverted to Minneapolis due to thunderstorms. After sitting on the tarmac for a while the flight continued to Chicago, but it was too late for her to make the connecting flight to Columbus. I suggested to Sarah that she request to have the replacement fight take her to Pittsburgh and I could pick her up on the drive to New Jersey or even fly all the way to Newark. The airline offered to take her to LaGuardia in New York. So after spending the night in a hotel near O'Hare, Sarah was off this morning to fly to New York City.
Meanwhile, I left very early this morning driving my new car to New Jersey. Along the way I was stuck in construction traffic in Pennsylvania for an entire hour. The delay was excruciating as I creeped along for just 5 miles.
By mid-afternoon I had made it to our hotel in New Jersey. The Element hotel is in Harrison which is a suburb of Newark. I check into the hotel and took my things to the room. After I took just a minute to check this modern hotel room, I was off to meet Sarah who was just about to land at LaGuardia.
I took PATH from Harrison to the World Trade Center. At the same time Sarah was approaching from the airport on the New York Subway. We finally met each other at the Oculus in the World Trade Center.
Although the airline had re-routed Sarah to New York, her luggage had been sent to Columbus. So our next item of business was to buy Sarah new clothes to wear for the remainder of our trip. We went shopping in and around the WTC and ended up at H&M and Target. Shopping at these familiar chains, but in a downtown metropolitan setting is a unique experience.
Next, we looked for some local food and found the Gee Whiz Diner at the corner of Greenwich St. and Warren St. in the Tribeca neighborhood. I ordered the club sandwich and sweet potato fries.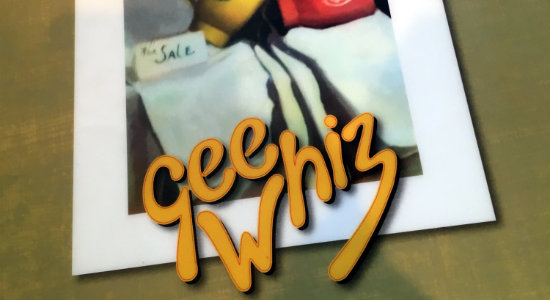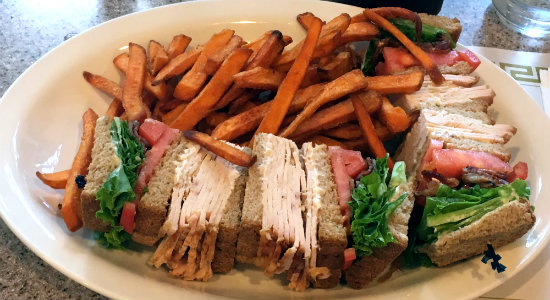 We then rode the subway to Central Park. We have both been here before, but Sarah had never seen Strawberry Fields.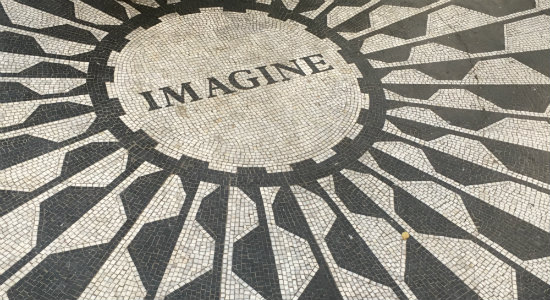 We strolled around the south end of the park as we took in the sights and sounds. I always love this oasis of green in the middle of the metropolis.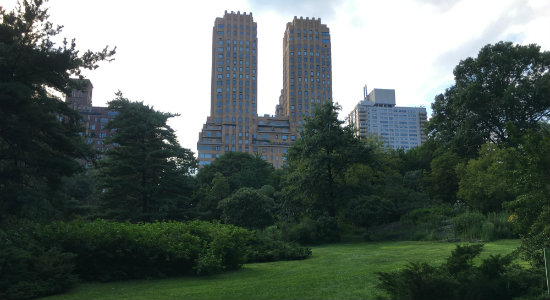 Click here to view all of my photos of Central Park.
Click here to see various other photos from around New York City.
We headed back to our hotel for the evening. Tomorrow we will explore more of NYC and the reason we came here, to see In & Of Itself.