Flight to London - 4/26/2018
This evening I began my next adventure; traveling with friends to Europe and spending a week touring the sites, simply to bring Sarah home after her semester studying in London.
Here at these doors in John Glenn Columbus International Airport is where I last saw Sarah three months ago on January 28th, as she began her trip to London. Now, through these same doors we passed on our voyage to meet up with her.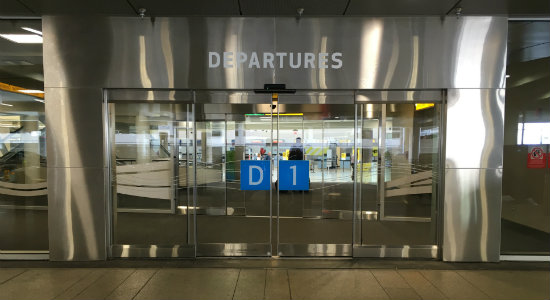 Crissy drove Jake, Jenny and I to the Columbus airport for our flight. Our plane left at 7:45 as we made our first leg of the trip to Chicago.
As we descended into Chicago we saw the sunset over Lake Michigan.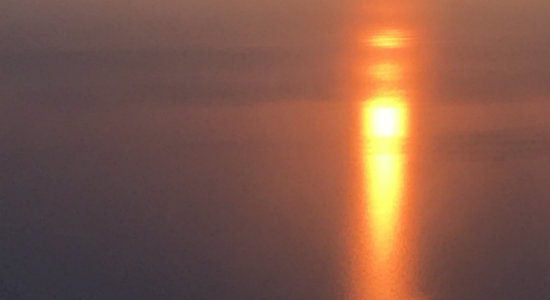 And as we approached O'Hare I could see the stadium lights at Wrigley Field.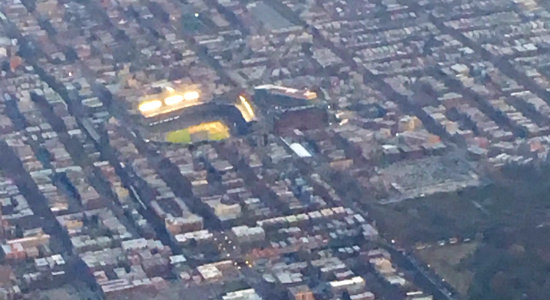 Once in Chicago we changed planes and boarded our Boeing 767 for the long red eye flight to Heathrow Airport in London. As I drifted off to sleep I knew that when I woke up I would be oh so close to reuniting with Sarah.
Click here to see pictures of our flight to London, England.