Light Up Night - 11/17/2017
Today I drove to Pennsylvania to meet with my friend Shawn, who is now living in Pittsburgh. We met at his house and then headed downtown to the city's Light Up Night festivities. This event marked the beginning of Pittsburgh's holiday season.
We parked near Heinz Field and rode the subway across the river to downtown. We joined crowds and watched the tree lighting and fireworks displays. The first was Gateway Center in the heart of downtown.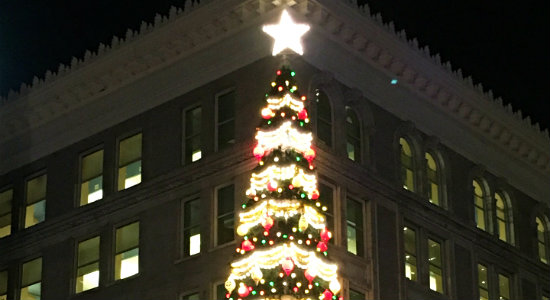 The second tree lighting was at Point State Park and featured the largest fireworks display. These fireworks were launched from a barge in the river at the confluence of the Monongahela and Allegheny Rivers where the Ohio River is formed. It was a beautiful setting with holiday decorations, Christmas trees, the waterfront, towering skyscrapers and the lights from Mount Washington.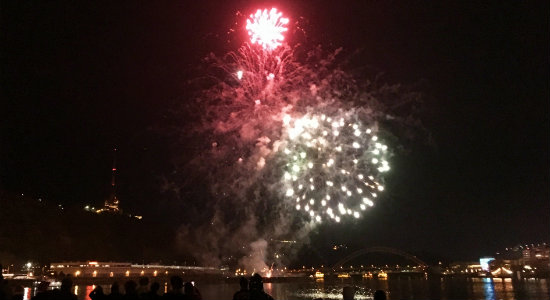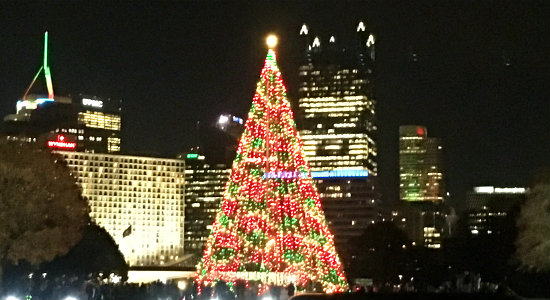 As evening moved on, the cold temperatures were beckoning us to head back to Shawn's house.