Exploring More of Memphis - 8/22/2017
We began our second day in Memphis with a quick stop at the Memphis Zoo. Shawn is a lover of Giant Pandas. We arrived at the zoo just as they opened for the day. Shawn made a speedy visit to see "Le Le" and "Ya Ya", the zoo's two pandas on loan from China while I waited in the car. He also picked up a couple souvenirs from the gift shop.
Next, we drove back to near downtown to visit the National Civil Rights Museum. Although the museum is closed on Tuesdays, we were able to walk round the outside on the museum which is the site where Martin Luther King, Jr. was assassinated. The museum is built into the former Lorraine Motel. There are cars from the 1960's parked below the balcony were Dr. King stood and the boarding house across the street from where the deadly shots were fired from is also preserved. The Lorraine Motel signs are still here as well. The street is only open to pedestrian traffic which is nice to take in the entire panorama of the setting.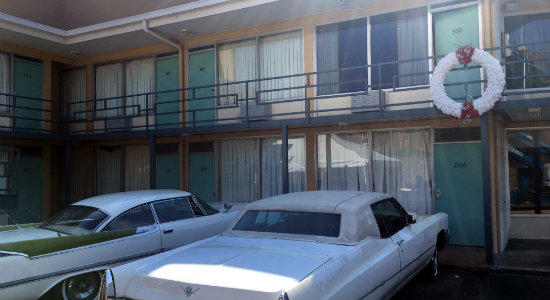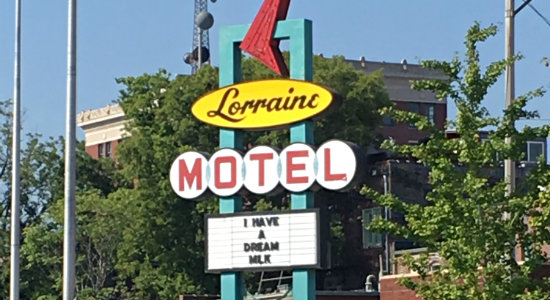 Several blocks away is Gibson Guitar were we took the factory tour. Here at the Memphis factory they build hollow body electric guitars, while the solid body electric guitars are made in Nashville and acoustic guitars in Bozeman, Montana. It was an interesting and educational tour highlighted by the detailed craftsmanship of the talented men and women.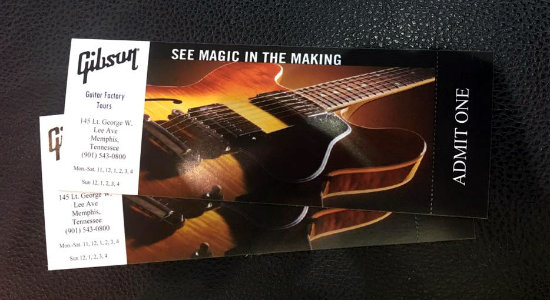 Soon it was time to make the six-hour drive to New Orleans. As we head south out of Memphis we drove down Elvis Presley Boulevard to get a glimpse of Graceland. Up next, New Orleans and Bourbon Street.