Hairspray - 8/4/2017
Sarah and I went to the Forum Theater on the campus of Ohio University this evening to see the Ohio Valley Summer Theater's presentation of Hairspray.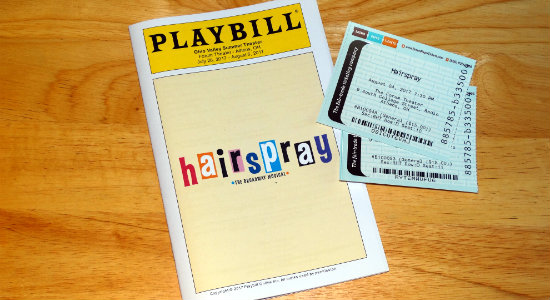 This musical was full of non-stop energy, song and dance. The production was top notch and a joy to watch. What great fun it was.
Sarah and I both enjoyed this great show.