Carowinds and Fury 325 - 10/1-2/2016
Sarah and I made a road trip to Carowinds in Charlotte in our second endeavor to ride Fury 325. Our first attempt, a year ago, was a bust as the park was closed due to a tropical storm when we arrived. But now we had no such problems. The cool fall weather was perfect.
Fury 325 debuted at the park in the spring of 2015 and has received rave reviews from the coaster geeks. And now I will agree. This B&M coaster packs a punch. It is fast, smooth, non-stop twists and turns, a great layout, good airtime and some unique elements. Fury 325 is now my new #1 coaster.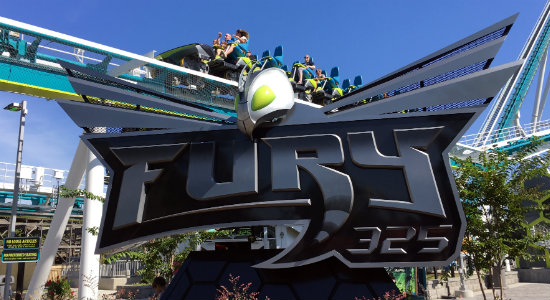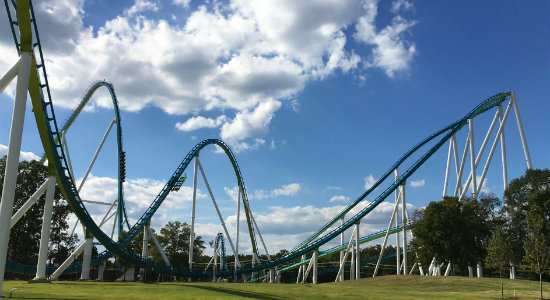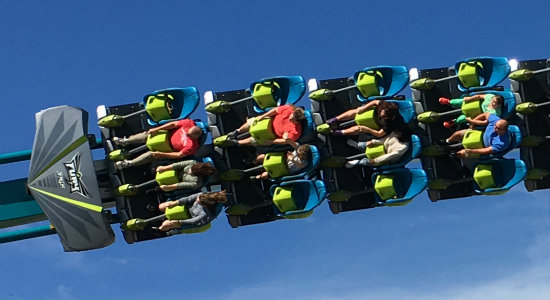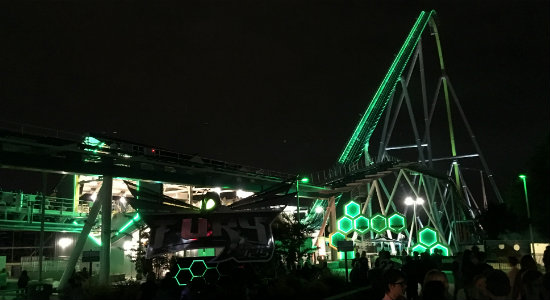 Click here to see all of my pictures of Fury 325.
We rode many of the parks other rides including Intimidator, Night Hawk, Carolina Cyclone, Afterburn, Carolina Goldrusher, Windseeker and the interactive ride Plants vs Zombies. We enjoyed a good meal in Harmony Hall as we listened to a great live band playing 70's and 80's arena rock.
Sarah and I also took is some of the haunts the park had as part of their Scarowinds offerings. Sarah wasn't into the scare zones very much, but she enjoyed them as best she could.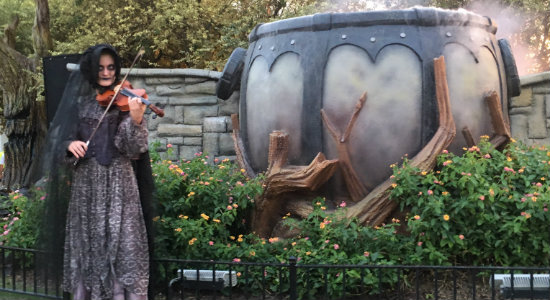 We had a great time on our two day visit to Carowinds.