OU vs Texas State - 9/3/2016
Today Mom and I attended the Ohio University Bobcat football game in Athens. We were excited to see Sarah in the Marching 110. Now in her second year in the band, she performed for the first time in both pregame and halftime shows.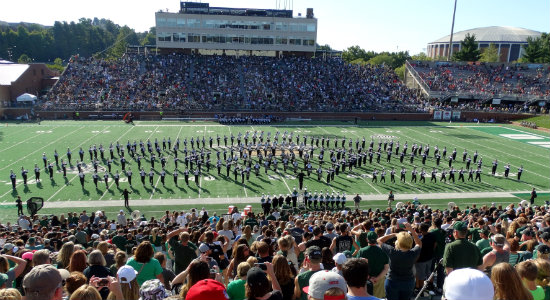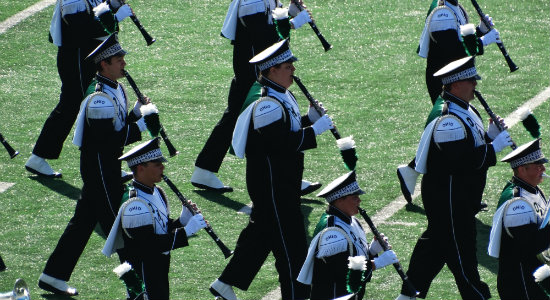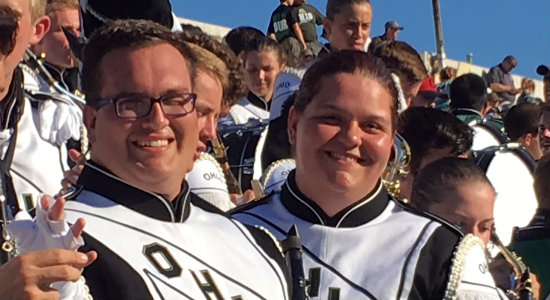 Corey Smythe and Sarah.
It was a beautiful sunny day for the football game. The game was exciting and went into triple overtime, but ended anticlimactically with a quarterback sack and the Ohio Bobcats losing 56-54 to the Texas State Bobcats.