Farewell to Mean Streak - 8/28/2016
Today Sarah and I made another visit to our favorite amusement park, Cedar Point. In addition to enjoying our favorite rides and coasters, we were here to take our final ride on and bid farewell to Mean Streak. The park recently made the announcement that the ride would give its final ride to park guests on Friday, September 16th. Sarah and I have often avoided this coaster on most of our visits to the park, but today we persevered through the rough ride Mean Streak is known for.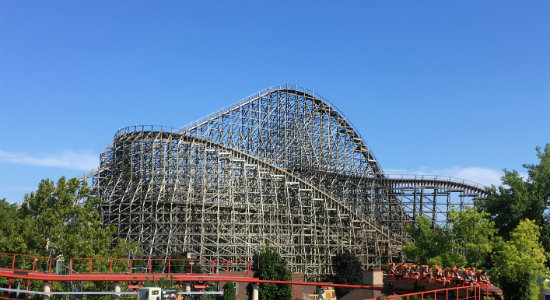 Click here to see my final photos of Mean Streak.
As the sun sets on this wooden monster, we hope that a new speed demon will be reborn in its place.