Off the Hook - 8/10/2016
Today Jenny, Sally and I went to Columbus for a late afternoon performance by Off the Hook at Easton Town Center. The band played in the park space at the center of Easton Town Center. It was part of the center's Sounds on the Town concert series.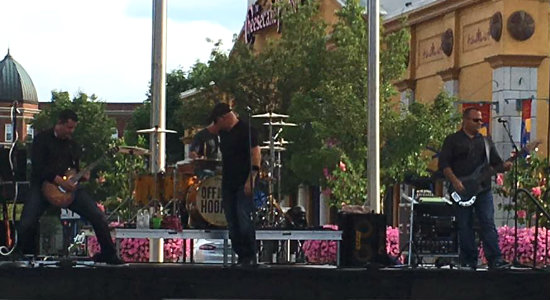 Carie Adams brought the kids, Norah and Tyler. The kids played on the grass as they listened to their father perform. It was a beautiful summer evening as the sun set.