Coasterstock Kings Island, Day Two - 5/17/2015
Sarah and I started our second day of Coasterstock at Kings Island at 7:30 with a behind the scenes tour of the Kings Island & Miami Valley Railroad. During the tour the speaker told several stories about the trains including one about an Ohio University professor who also work as one of the park's train engineers. He is memorialized on the train ride in the western town's doctor's office as Sam Jasper MD.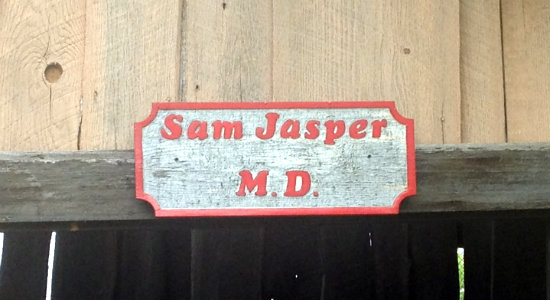 During the presentation the park's PR guy, Don Helbig announced that there were 522 Coasterstock participants from 24 states and Canada.
Today's morning ERT sessions featured rides on Racer, Flight of Fear and Firehawk.
Lunch was provided in the Picnic Grove and was followed by guest speaker Jeff Gramke, the park's Facilities, Engineering and Construction manager. He told stories and answered questions from the participants. His best story was about when construction on Beast was completed but had not yet opened to the public. He and other park employees were working late and having a working meal including a few drinks. They decided to take a lap on the new coaster... with no trims. He said they left the station drunk and returned sober.
After a few more rides in the park Sarah and I headed out for the long drive home. This year's Coasterstock has been Kings Island's best coaster event yet.
Click here to see more of my pictures from Coasterstock.