Coasterstock Kings Island, Day One - 5/16/2015
Sarah and I started early this morning for a long day of coaster and behind-the-scenes activities at Kings Island as part the the parkís two-day Coasterstock event.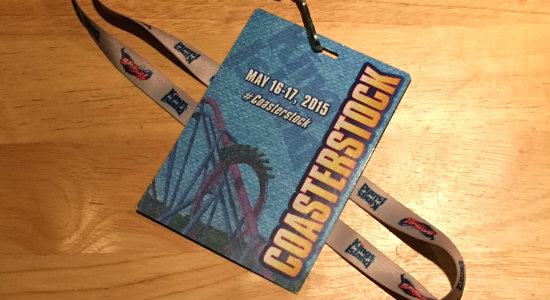 Our day started at the park at eight o'clock with registration and free T-shirts. We immediately started our day of riding with exclusive ride time on Banshee and Bat. There was also ERT for Drop Tower, Delirium and Adventure Express. At ten the park opened to the general public. An hour later we were given a behind the scenes photo opportunity for Banshee.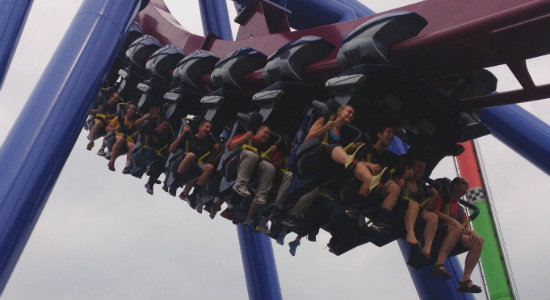 In the afternoon we were given the special privilege of hearing from guest speaker Dennis Speigel, president of International Theme Park Services, about the history and creation of Kings Island. He would know. He was there when it all happened. From the 1960ís as a ticket taker at Coney Island Amusement Park in Cincinnati to Assistant Park Manager of Coney Island and then Kings Island, where he would become Assistant General Manager.
We were provided a buffet dinner at the Picnic Grove in the late afternoon.
Once the park closed to the general public we took advantage of ERT on Diamondback and Beast. Night rides on Beast are the best.
Click here to see more of my pictures from Coasterstock.
Tomorrow... more Coasterstock.