Arsenic and Old Lace - 5/15/2015
Tonight Sarah and I went to Stuartís Opera House in Nelsonville to attend a performance of Arsenic and Old Lace presented by the Athenian Berean Community Players.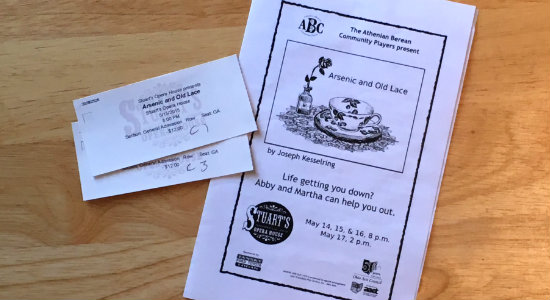 This dark comedy is to die for. Insanity, murder, plastic surgery, elderberry wine, marriage, a corpse and Theodore Roosevelt.