Spring Choir Concert - 5/14/2015
Today Sarah and I went to the Nelsonville-York Spring Choir Concert. The performance featured Voices In Perfection, Junior High Choir, High School Choir and Advanced Choir.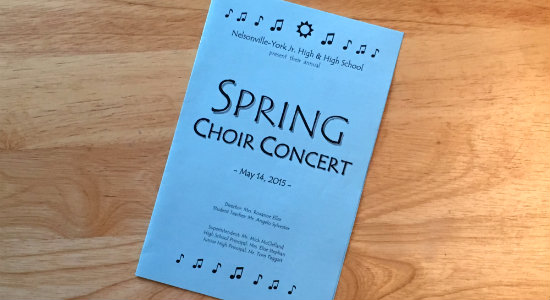 Jake performed with the High School Choir as they sang Top of the World, Hey Brother, All of Me and Gone, Gone, Gone.