Doo Dah Parade - 7/4/2013
Today Sarah and I drove to the Short North and Victorian Village in Columbus to see the 30th Annual Doo Dah Parade. This was our first time at the event. The weather was perfect for a parade.
We parked along Neil Avenue and walked around the Victorian Village neighborhood and North High Street prior to the parade. We found our viewing spot on Neil Avenue to watch the precession.
The parade was like none other. We were amazed, entertained and sometimes almost shocked by the great displays of free speech. Congress, the IRS and the NSA were the favorite targets of satire.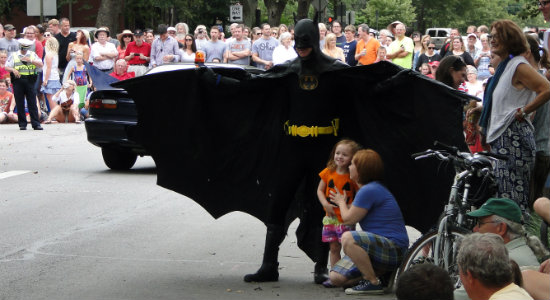 Batman.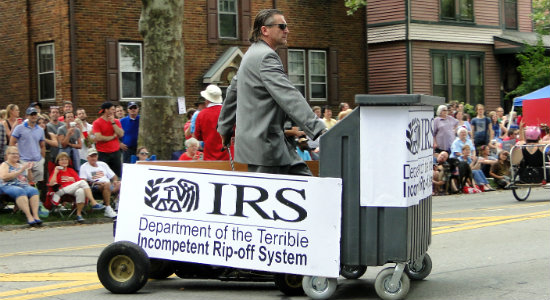 'The Incompetent Rip-Off System'.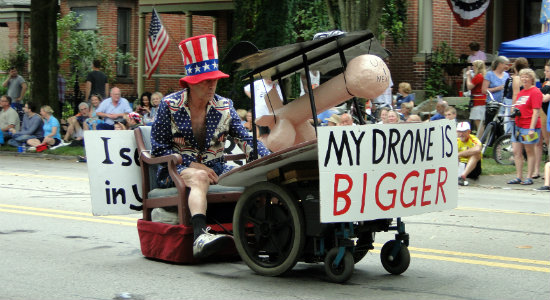 'My Drone is Bigger'.
We had a good time and I'm sure we'll be back again.