Cookout and Fireworks - 7/6/2013
Today Dad and Leah hosted the annual cookout and fireworks. Many family and friends attended. There was plenty of food for everyone. The children played on the slip-n-slide and created a mud pit in the process.
As the sun began to set we illuminated the sky with paper lanterns that Tim and Alex brought.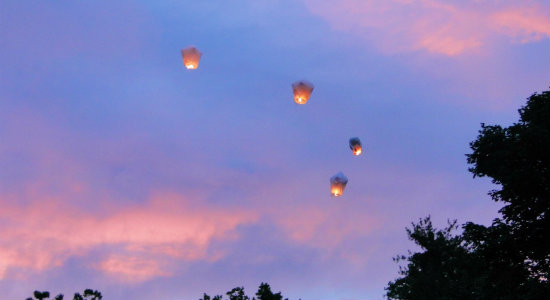 At dusk the main event began. This year I decided I would try to video the display rather than take still photos. This still is a screenshot from the video.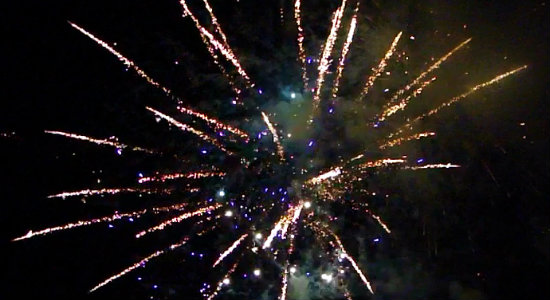 I think this year's display was the best yet.