Wicked - 6/14/2013
Tonight Jenny, Sally, Linda, Bob, Robin, Sarah and I went to the Ohio Theater in COlumbus to see Wicked.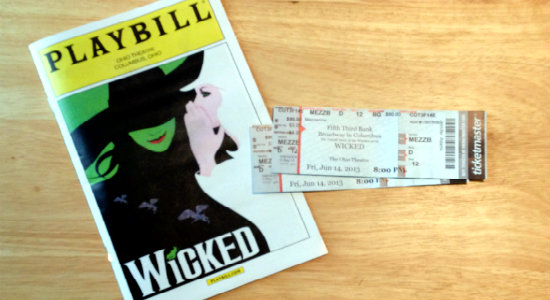 Before the show we all had a great dinner together at the Spaghetti Warehouse.
At the theater we saw the most amazing musical. It is a parallel story to the "Wizard of Oz" and essentially a prequel. It follows the Witches of Oz, Glenda the Witch of the North and Elphaba the Witch of the West, prior to Dorothy's arrival from Kansas and to Elphaba's fall from grace.
The performances were unbelievable, the music was great, the staging, effects and sound were all fantastic.
It was by far the best musical I have ever seen.