Varsity Night - 11/3/2012
This evening Sarah joined members of the Nelsonville-York Marching Band and I met with other parents to see the Ohio University March 110 for their Varsity Night performance.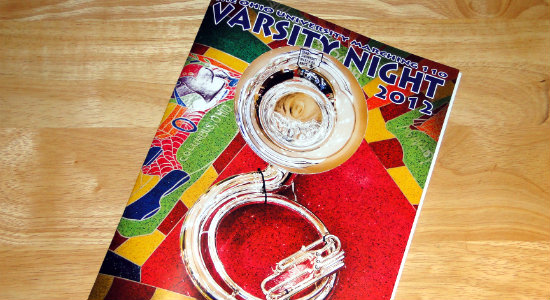 The show featured Stand Up and Cheer, Light Up, Motownphilly, MacArthur Park, Hump da Bump, Creatures (For A While)lnLong Train Runnin' and Gangnam Style.
Near the end of the show the 110 threw equipment into the crowd. Jesse was able to catch a drum stick and Sarah got a spat.
As always, this annual concert was a blast.
After the show Sarah and Kouree introduced me to Insomnia Cookies on Court Street. Wow, what a great treat!