Hallowpalooza V: Something Wicked This Way Hums - 10/31/2012
Tonight Kouree, Jake, Sarah and I went to Hallowpalooza V at Ohio University's Templeton-Blackburn Alumni Memorial Auditorium.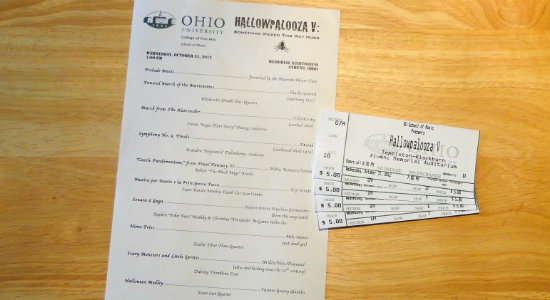 This was the fourth year that Sarah and I have been to the O.U. music department's annual Halloween concerts. This year's presentation featured Funeral March of the Marionettes, March of The Nutcracker, Sonata a Gaga, Angry Birds and Hoedown.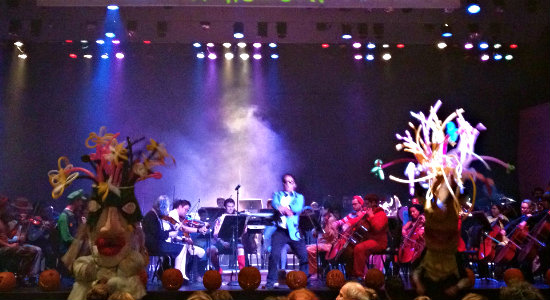 The finale was 'Gangnam Style' with conductor Steven Huang singing the full lyrics... and dancing too.
We all had a great time at tonight's concert.