Halloween as Sargeant Whitmore - 10/31/2012
Saturday night and today I wore my Halloween costume. I was dressed as a U.S. Army Sargeant.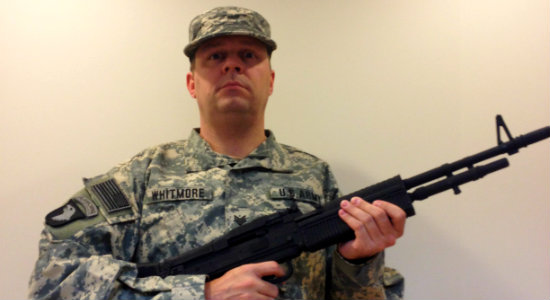 I gathered the pieces of the uniform over the summer. I purchased the hat, jacket and pants are Cousin's Army Navy on N. High St. in Columbus. I found the patches and dog tags online. And I had boots, socks, belt, T-shirt and even underwear to finish off the complete uniform.
During Saturday and today there were three complete strangers that said, "Thank you for serving". So, I think my costume was a success.