Project Trio - 10/24/2012
Tonight Sarah and I went to Ohio University's Templeton-Blackburn Alumni Memorial Auditorium to see Project Trio as part of the Performing Arts Series.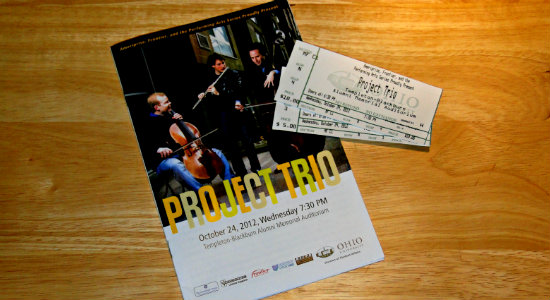 The trio is comprised of Greg Pattillo, flute, Eric Stephenson, cello and Peter Seymour, bass. Projest Trio performs chamber music in their own new way. Classial music pushed to a new level as well as original pieces.
Sarah and I enjoyed our evening of music in Athens.