Rhode Island, New Hampshire and Maine - 8/8/2012
My tour through New England continued with a day long drive which included stops at new destinations in Rhode Island, New Hampshire and Maine.
I drove across Connecticut to the Rhode Island state line. Just across this border was Cherri's State Line Diner, where I ate breakfast. I was looking for something on the menu that was distinctly New England, so I ordered the eggs, hash browns and kielbasa. As I was eating, I listened to the locals talking and thier New England accent. I was also hoping the hear one of them say something quintessentially New England. I got my wish when I heard one of the men say that his friend was a "wicked good man". And with that, my visit to Rhode Island was finished and I was back on the road.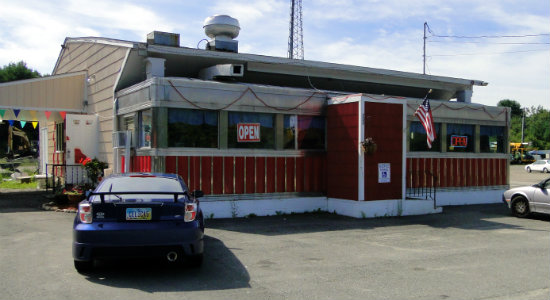 Click here to see my pictures from Cherri's State Line Diner.
I finished my drive through Connecticut and Massachusetts then entered into New Hampshire. I journed off the interstate and headed to the Atlantic coast. I ended up at Hampton Beach, New Hampshire. I spent about an hour walking along the seaside road and the beach. I waded in the surf and took pictures. The beach was just a little rocky, unlike the beaches at Rehoboth and Coney Island.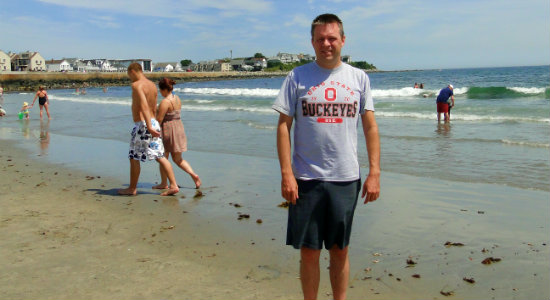 Click here for all of my photos from Hampton Beach.
I left Hampton Beach and drove north along the New Hampshire coastline for over an hour. I was saw the salt marshes, golf course and numerous beautiful and expensive seaside homes.
I crossed the Piscataqua River into Maine and continued my drive along the coast to Long Sands Beach. This is a very long beach that is rocky at some parts. Long Beach Avenue runs along side the beach and is lined on the other side of the road with beach houses, restaurants, hotels and shops. It is very picturesque.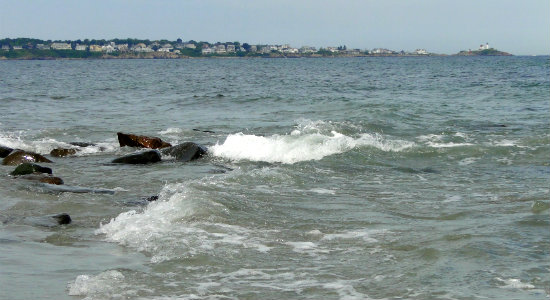 Click here to view my pictures of Long Sands Beach.
A short drive up the road is the town of York Beach. At the easternmost point of the town is Sohier Park. I parked here and enjoyed the sights. Just off shore is a rocky island that is home to Nubble Lighthouse. The island and the lighthouse are not open to the public, but offers a great photo opportunity. Here on the rocky shore of York Beach is the furthest east that I have ever traveled.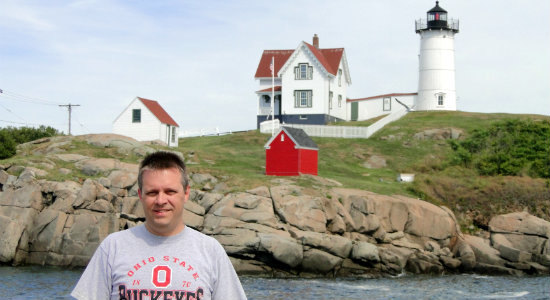 Click here to see all my photos of Nubble Lighthouse.
My last full day in New England ended with the long from York Beach, Maine through New Hampshire and Massachusetts to the hotel in Cromwell, Connecticut.