In the Heights - 5/12/2012
This evening Jenny, Mom, Sarah and I when to Ohio University's Templeton-Blackburn Alumni Memorial Auditorium to see In The Heights.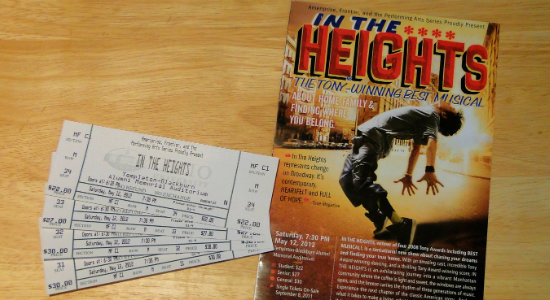 The Tony-winning musical came to Athens and didn't disappoint. The performance was full of music, dance and drama. This was the first time I had ever heard an audience gasp during a show. It was a great plot-twist to say the least.
It was a great show. We all enjoyed it very much.