Spring Celebration - 5/6/2012
This afternoon family and I joined together at the Nelsonville-York High School Auditorium for the music department's Spring Celebration. The Jazz Ensemble, Junior High Concert Band and the High School Concert Band each performed.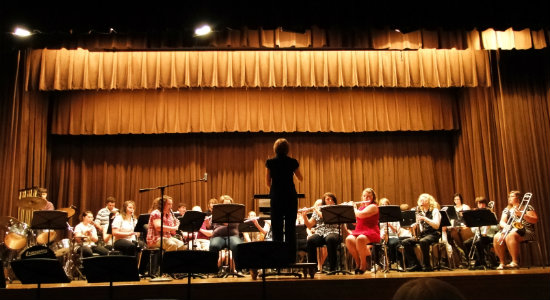 High School Concert Band played Alamo, Andromeda, Quixotic Episode, Gershwin! and Bohemian Rhapsody for their portion of the show.
Both schools joined together to perform Party Rock Anthem. And for the finale the high school played their pep show.
As always, we were very proud of Sarah.