Snow Tubing - 2/26/2012
Today I went with Crissy, Derek, Jake, Jenny, Amy and Xander to Mad River Mountain where we met with Amy's friends from her work and with Duane, Mady and Gunnar to go snow tubing.
Amy, Jenny, Xander and Me.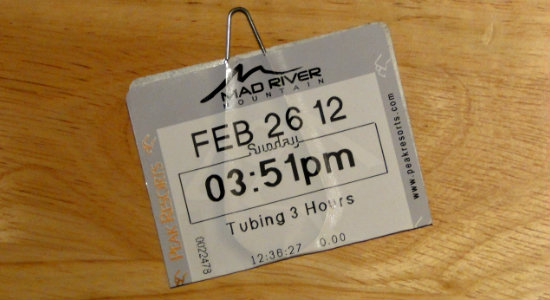 There was a total of 16 of us and we were able to get a group discount. It was over 40 degree and the sun was shining with a perfectly clear sky.
After three hours of great fun in the snow we headed to Bob Evans for our usual post-tubing meal. What a great day.