O.U. on Saturday Night Live - 3/10/2012
Tonight, just two weeks after his live performance in Athens, Seth Myers told a joke on Saturday Night Live during Weekend Update about Ohio University ordering a student to remove a hot tub from his dorm room.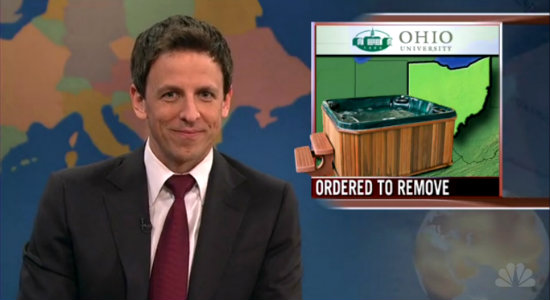 The student replied "Oh, I'm not a student."
Click here to comment on my blog.