Red, White and Boom! - 7/2/2010
Today I drove Sarah and her friend, Moriah Maffin to Columbus to see Red, White and Boom!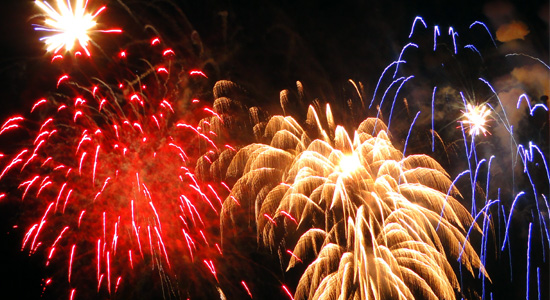 Before going to Columbus, J.R. told me about a cheaper and more convenient place to park. It was the parking garage at the Franklin County Courthouse, which is just a couple of blocks from the Fourth Street exit. And the cost is only five dollars. Which is half of what I usually pay to park.
In addition to parking we also found a new play to see and watch the fireworks. This year we watched from Battelle Riverfront Park near the Santa Maria.
We had a wonderful view of the magnificent fireworks this year.
After the show we had just a twenty-five minute walk back to the car and a twenty minutes to fight the traffic before we were on the freeway headed home.
As always, Red, White and Boom! was a blast.
Click here to see all my pictures of this year's Red, White & Boom!