Weekend at the Cabin - 6/28/2009
This weekend Bethany, Tyler, Crissy, Derek, Jenny, Justin, Tiffany, Greg, Tommy and I rented a cabin just outside Logan. The cabin was on a farm on St. Rt. 328, far from the noise of the highway and on the edge of the farmer's fields. It was easy to get to and so very peaceful.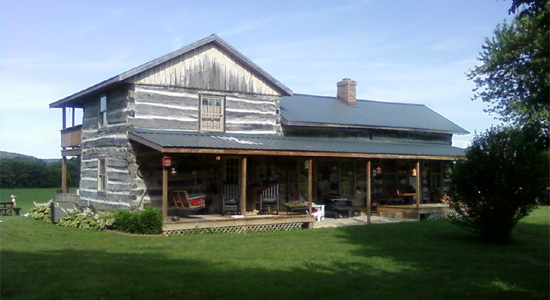 This wasn't just a house with wood sliding; it was a real cabin. We were told that the cabin was original to the farm and then a second cabin was relocated right next to the first. Each of the cabins featured a living area down stairs and a bedroom above. The two-seperate cabins were then connected. A kitchen, dining area, bathroom and loft were built in the connecting portion. A patio with a hot tub was built at the rear with a deck above with access from one of the upstairs bedrooms. The cabin was complete with all the modern conveniences including air conditioning.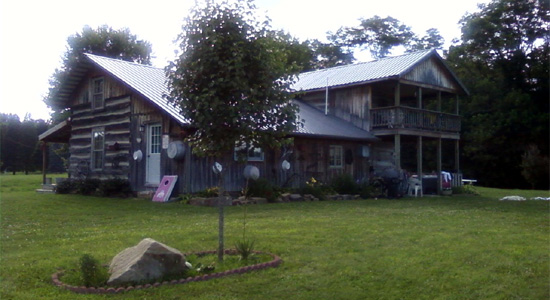 Friday night we ate, drank, partied and played games. We each took our turns in the hot tub. Justin played some guitar. We celebrated Greg's twenty-first birthday. We all stayed up late and enjoyed the great summer evening and the star-filled sky.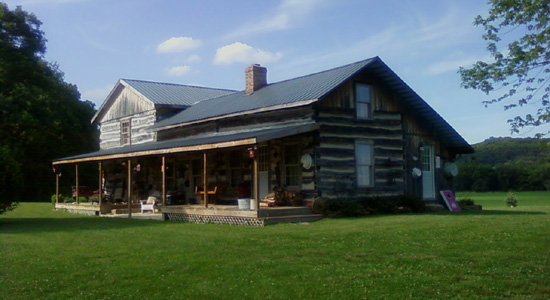 After a good night's rest and a great Saturday morning breakfast we headed to Old Man's cave and Ash Cave for some hiking. After all that walking we each found a place to chill out at the cabin. Most of us grabbed a quick nap while others relaxed in the hot tub. The evening was filled with more food, drinks, games, and music.
Sunday started with another great breakfast. Then we were packing our things and cleaning the cabin. We loaded our gear and headed home shortly after noon.
This weekend really turned out much better than I ever expected. It was so nice to have a relaxing time with friends.