Marines Friday Evening Parade - 6/10/2022
Today Crissy, Jake, and I quickly drove to Sarah's place in Rockville. Then, the four of us were on the subway to arrive in time for the Evening Parade at Marine Barracks Washington, D.C.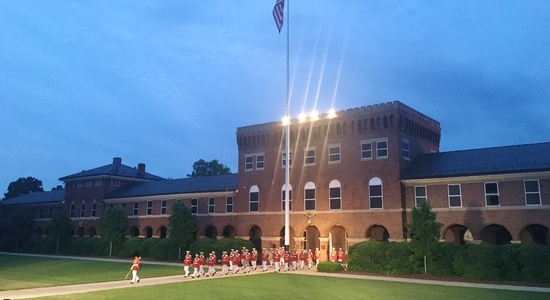 On Friday evenings during the summer the parade is open to the public free of charge and is held at the Marine Barracks on 8th Street SE in Washington. This location of the barracks was established by President Thomas Jefferson and Lt. Col. William Ward Burrows, the second commandant of the Marine Corps, while riding on horseback.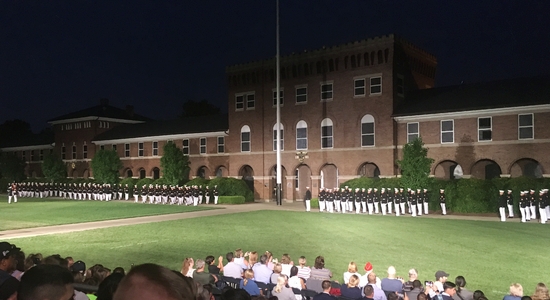 The "Oldest Post of the Corps," was established in 1801, and has performed military reviews and ceremonies since its founding. The present-day Evening Parade was first conducted on July 5, 1957.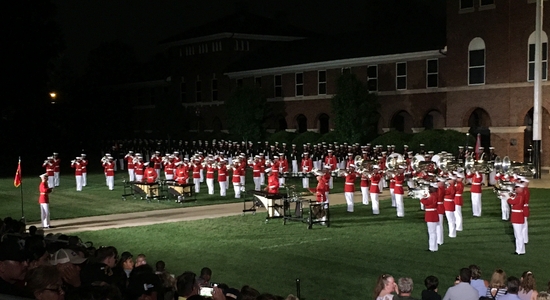 A one hour and fifteen minute performance of music and precision marching, the Evening Parade features "The President's Own" United States Marine Band, "The Commandant's Own" The United States Marine Drum and Bugle Corps, the Marine Corps Color Guard, the Marine Corps Silent Drill Platoon, Ceremonial Marchers, and Pvt. Chesty XVI, the official mascot of Marine Barracks Washington.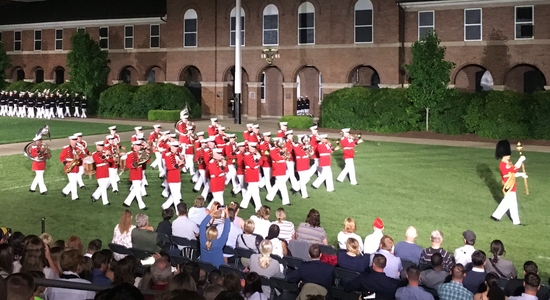 The ceremony starts at 8:45pm, beginning with a concert by the United States Marine Band. The Evening Parade, has become a universal symbol of the professionalism, discipline, and Esprit de Corps of the United States Marines.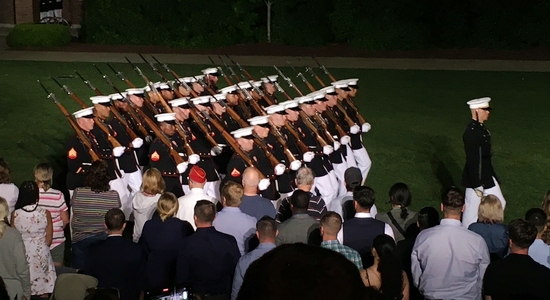 Click here to see my pictures of the Marines Friday Evening Parade.
The weather was perfect for this twilight presentation. Patriotic, moving and powerful. And presented with the skill, precision and commitment that you only expect from the Marines. We all loved it.