The Beast is Back! - 5/15/2022
During this past off-season, and part of Kings Island's 50th anniversary celebration, The Beast has undergone a massive reconstruction. Last weekend when I made my first visit of this year to the park, The Beast was still testing. Yesterday, it opened to the public for the first time this season. Today I went to the park to experience the changes for myself.
Two thousand feet of track was replaced. New engineering by Gravity Group. First drop increased from 45 degrees to 53 degrees. And because of the new drop, it is two feet longer. Setting a new world record for the longest wooden coaster at 7,361 feet.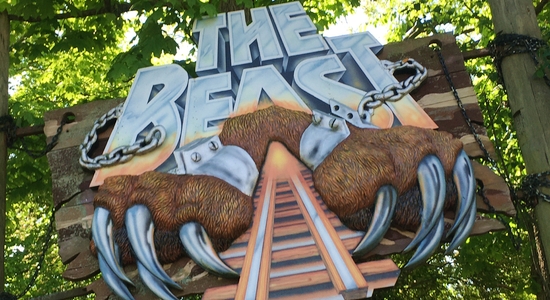 Yeah! The Beast is back and better than ever. I've loved the new track improvements. Great job Gravity Group and Kings Island!