Asphalt Driveway - 5/12/2022
Today I came home from work to a freshly paved asphalt driveway courtesy of Ward Township.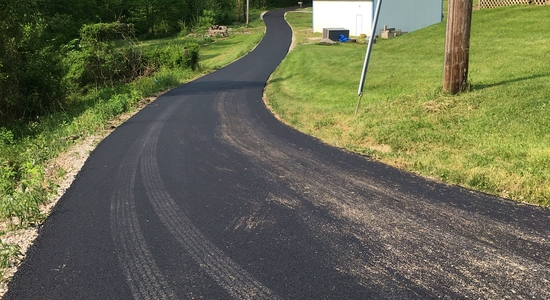 All of South Butternut Drive and most of our driveway was paved, to just short of the left hand turn at the top of our hill.
The Whitmores are livin' like city folk now.